Twitter Is Growing, Just Not In The U.S.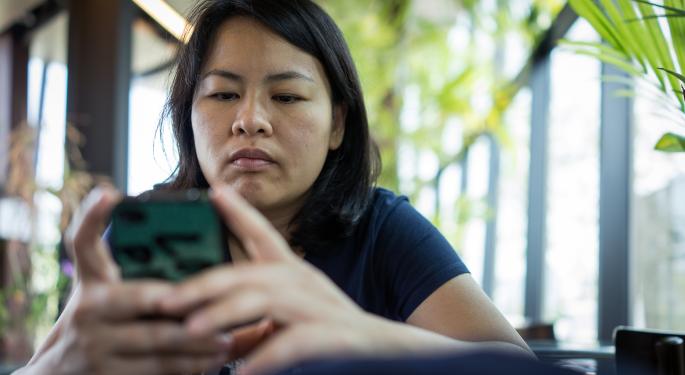 By 2018, more than 40 percent of Twitter's (NYSE: TWTR) 400 million users worldwide will be in the Asia-Pacific region, according to eMarketer's first-ever forecast of global Twitter users.
Emerging markets, the independent market research company said, will contribute to user base growth of 24.4 percent in 2014, and double-digit gains for at least the next four years.
eMarketer estimated the number of Twitter users in Asia-Pacific is already well ahead of North America and western Europe --  even taking into account that Twitter was banned in China.
This year, eMarketer said, Asia-Pacific Twitter users would account for 32.8 percent of members worldwide, with the North American user base totaling just 23.7 percent. If China were eventually to join in, the Asia-Pacific numbers would be expected to go astronomically higher.
Two areas in particular, India and Indonesia, could see growth well above 50 percent in 2014, according to eMarketer. By the end of the year, those areas are expected to have the third and fourth largest Twitter populations in the world, with 18.1 million and 15.3 million users respectively.
Related: Twitter, As A Social Media Platform, Isn't Dying Just Yet
According to eMarketer, Twitter's U.S. user base is maturing and expected to taper off into single digit growth in coming years. Still, U.S. Twitter users accounted for nearly 75 percent of the company's annual ad revenue in 2013, according to Twitter.
In addition the United States is, and will remain, the largest country in terms of the number of individual Twitter users. The U.S. represents slightly more than 20 percent of Twitter users worldwide.
Twitter's challenge is to grow ad revenue from its burgeoning emerging markets user base.
Debra Aho Williamson, principal analyst for social media at eMarketer told The New York Times, "Twitter has a lot of runway ahead for growth internationally."
Wall Street has generally remained pessimistic about Twitter's ability to monetize emerging markets. Investors have expressed that pessimism by watching share prices drop over the past three months, from almost $55.00 to around $30.00.
eMarketer's Williamson said she believed Twitter, like Facebook (NASDAQ: FB), would figure it out eventually.
"Over time, they will be able to monetize," she said. "These are markets where people are using their smartphones and feature phones that are perfect for Twitter."
At the time of this writing, Jim Probasco had no position in any mentioned securities.
Posted-In: China Debra Aho WilliamsonNews Emerging Markets Events Markets Tech Media Best of Benzinga
View Comments and Join the Discussion!