Paper Or Plastic? More Americans Say They Never Carry Cash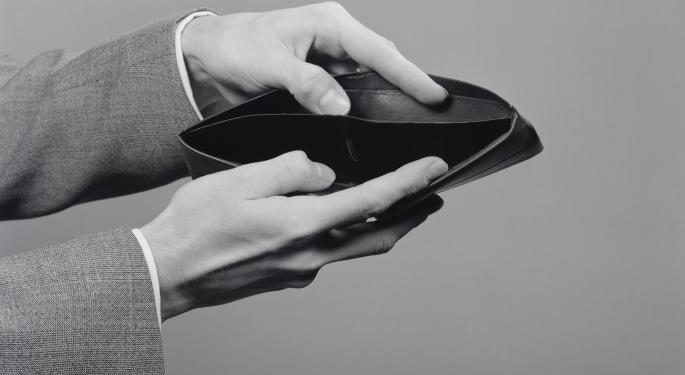 Most Americans don't like having credit card debt, but a new survey says over half of U.S. citizens never carry cash, instead relying on credit and debit cards for everyday transactions and purchases.
A survey of more than 2,300 American adults by UK-based Vouchercloud.net found 57 percent of respondents saying they never carried cash, compared to 17 percent who sometimes did and 10 percent who made sure they 'always' had some cash on them.
The respondents were allowed multiple answers when asked about why they didn't carry cash. Sixty-five percent said they stayed cash-free due to concerns over safety and theft; 53 percent were worried about losing their wallets and/or its contents; 44 percent found cards more convenient to use than cash.
Related: Gas Prices Expected To Remain Stable Through Start Of Summer Driving Season
Matthew Wood, product director at Vouchercloud, warned the growing phenomenon of using payment cards rather than cash can become a dangerous trend for many consumers.
"It's much harder to keep up with what you're spending as you don't see the money leave your hands," Wood said in a press statement, "and, because it's just a little piece of plastic, it doesn't feel like a real exchange. It's easy to get carried away."
Last month, NerdWallet reported the average U.S. household credit card debt currently stands at $15,191. It also finds credit card debit is the third-largest source of U.S. household indebtedness, with American consumers owing $11.68 trillion in debt, a figure up 3.7 percent from 2013.
And according to a recent online poll by the National Foundation for Credit Counseling, Americans find their credit card debt more embarrassing than admitting their credit score, their weight or their age.
For the record, the top three U.S. credit card issuers are American Express, Chase and Bank of America.
Posted-In: American Express Bank of America chase credit cardPsychology Economics Personal Finance General Best of Benzinga
View Comments and Join the Discussion!