Big Growth Is Not Making Big Profit For Spotify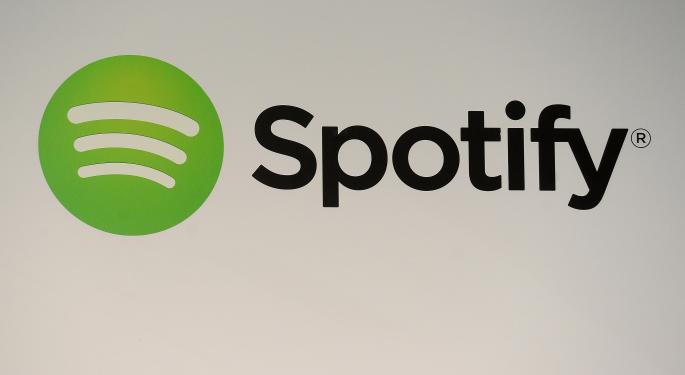 Earlier this week, Spotify reported that the music streaming site had reached 10 million paying subscribers.
The Swedish company also shared, in addition to the 10 million paying subscribers, Spotify has more than 40 million active users across 56 markets.
Although the company isn't publicly traded (yet), the growing subscription base draws attention to its effect on the company, competitors like Pandora (NYSE: P) and Beats Music and the rest of the music streaming industry.
Spotify CEO Daniel Ek was excited about reaching this accomplishment because according to Ek, as long as Spotify accomplishes its main task of getting more people to stream music, then free users on the site will continue to upgrade. Spotify currently charges $10-a-month for a subscription that comes with a Premium account.
The Premium account includes no advertisements, the "highest quality audio" and users can even download music to listen to offline. Another perk of the Premium account is that it allows users to pick what song to play on-demand.
Spotify Premium presents an interesting contrast to competitor premium services like Pandora One (Pandora's premium service) which gives the user no ads, but sticks to a playlist-streaming style.
See also: Will Spotify's 10 Million Subscribers Scare Off The Apple-Beats Deal?
Spotify's other notable competitor Beats Music only offers a $10-a-month subscription, and this comes with no ads, an offline listening mode and playlist-style streaming. Now a $10 subscription fee may seem like nothing or something, but in the words of Ek, "Hey, 10 bucks is nothing. It's like two beers. In Sweden, it's actually less than one beer."
The concern that comes with Spotify is the fact that as the company gets larger, margins are struggling to improve.
Spotify spends a fixed portion of its total revenue on royalties, so as the subscriber base increases, it increases the amount of money the company pays out in royalties. In theory, Spotify could gain some control over the royalties paid once it gets larger, but many analysts think that Spotify can't get ahead of its current costs.
To make matters worse, artists like The Black Keys and Radiohead lead singer Thom Yorke have boycotted the music streaming site due to low royalties. Folk rocker Damon Krukowski has said that a song would have to be played 47,680 times on Spotify or 312,000 times on Pandora to bring in as much money as he'd get from a single album sale.
Now, as more people pay for the streaming music services, royalties rewarded to artists grows. Hopefully, artists can receive what they would deem 'fair' royalties, but in light of the boycotting, streaming consumption has increased 32 percent to 118 billion songs in 2013, while sales of digital tracks have fallen 5.7 percent according to Nielsen Holding (NYSE: NLSN).
While many have been wondering what the outcome of the acquisition of Beats Music by Apple (NASDAQ: AAPL) will produce, Ek doesn't seem too concerned about a 'Beats by Apple' deal being better than Spotify. Ek has said, "just because you have a platform, it doesn't mean that everyone who doesn't is screwed," believing that companies who are focused on music will always offer better services because their attention isn't divided.
Spotify is heading in the right direction toward achieving its growth that Ek desires. By announcing a deal with Sprint (NYSE: S) to bundle music subscriptions into people's phone bills, Sprint will offer a discount to Spotify Premium to subscribers of Sprint's "Framily plans." However, critics claim the music streaming site should have chosen a larger and healthier firm like Verizon Communications (NYSE: VZ).
With the United States and United Kingdom being Spotify's largest markets, Spotify plans to expand to its 57th country by launching its service in Brazil later this month. Focusing on expanding into developing economies, the company is also looking to expand for the first time into Africa and starting in two more Asian countries.
Though losses have been increasing for Spotify, it is also seeing an increase in revenue. In 2011, Spotify posted a net loss to 24 percent of the $245 million in revenue it collected. In 2012, revenue increased to $558 million, while losses increased as well, but accounted for only 13 percent of overall revenue, according to Generator Research.
The music streaming industry may not be the most lucrative for artists, but consumers are loving it and more are signing up everyday.
View Comments and Join the Discussion!
Posted-In: Apple Beats Music Damon Krukowski Daniel Ek Framily plans Nielsen HoldingNews Tech Best of Benzinga