Dan Loeb Sells Blackberry, Apple, Yahoo; Adds Other Tech Companies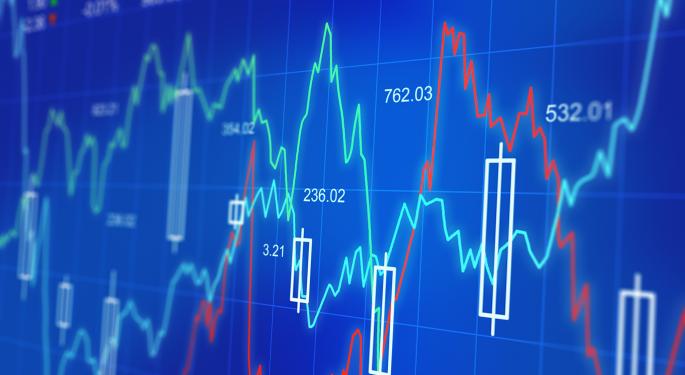 Thursday was the day for hedge fund managers to announce their updated holdings. As usual, Dan Loeb was a top name to watch.
Top Picks
Dan Loeb's Third Point Capital fund opened a substantial 3.5 million share position in H&R Block (NYSE: HRB). Despite Loeb opening a $105.7 million position in the company, shares are down more than 10 percent on the quarter.
Third Point showed 160,000 shares of Google (NASDAQ: GOOG) three months ago and added 50,000 shares to the position this quarter. The stake is now worth more than $234 million.
Verizon Wireless (NYSE: VZ) was a controversial position this quarter. Both Dan Loeb and Warren Buffett added the company in their portfolios, but David Tepper, on the other hand, sold his shares. Shares of Verizon Wireless have risen 1.65 percent since 13F filings were released.
Loeb added 1.5 million shares to his three million share stake in Cabot Oil & Gas (NYSE: CBT). The stock has performed well in 2014, up 9.73 percent versus a 1.21 percent climb on the S&P 500.
The largest position in Third Point Capital is Dow Chemical (NYSE: DOW) worth over $351 million. Other top holdings include T-Mobile US (NYSE: TMUS) at $313 million and AIG (NYSE: AIG) at $300 million.
Related: Warren Buffett Reveals His Latest Gems in 13F
Exits
Yahoo's (NASDAQ: YHOO) Marissa Mayer rally has come to an end. Dan Loeb does not seem to think the stock is going anywhere soon as he cut his entire stake. Last quarter, Third Point Capital owned eight million shares worth $324 million.
Blackberry (NASDAQ: BBRY) shares have suffered a rough three months, falling from $10.50 to $7.38. Dan Loeb showed a ten million share position last quarter, which he completely liquidated in the past three months. Hopefully for Loeb he sold it at the beginning of the quarter.
Dan Loeb also sold out of a 100,000 share position in Apple (NASDAQ: AAPL). Carl Icahn has obviously been very vocal with his position, which he increased during the quarter.
Read other picks from Buffett, Icahn, Einhorn, Ackman, and Tepper.
Posted-In: 13F Dan Loeb David Tepper Third Point CapitalNews Hedge Funds Trading Ideas General Best of Benzinga
View Comments and Join the Discussion!