First Bitcoin Bank To Launch This Summer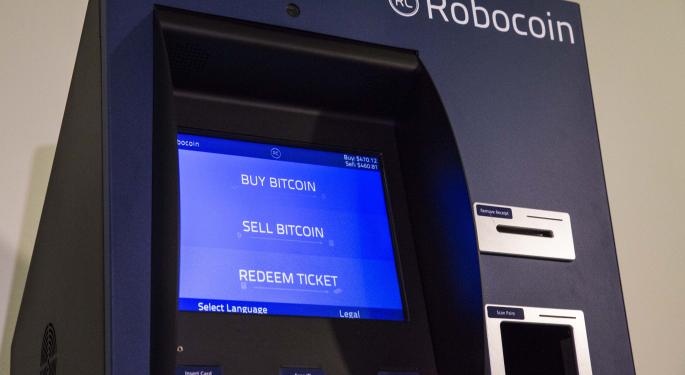 Bitcoin ATM-maker Robocoin is launching the very first Bitcoin bank.
All of Robocoin's bitcoin ATMs will now become branches of the Robocoin bank. New features include secure deposits with 100 percent cryptographic provable reserves, instant bitcoin-to-cash withdrawals and the fastest way to send cash worldwide, according to a company press release.
"The world's newest global bank represents an evolution in bitcoin and a potential disruption to the massive remittance industry," the press release said. "The Robocoin Bank is Robocoin's vision for creating the best experience in all of Bitcoin and unleashing it for the masses."
Related: Robocoin Brings Bitcoin ATMS To The United States
Although Robocoin is calling this a bank, it doesn't have the lending capabilities that traditional banks do. What this really means is that Robocoin users will have easier access to funds and can ditch their bitcoin wallets and keys. Simplicity is a big part of this transition, as Robocoin boasts that creating an account only takes five minutes and accounts are open for trade from any branch.
The banks will use three factors to authenticate user identity: your phone, a pin number and palm-vein identification technology. Since the Robocoin kiosks will connect users directly with their accounts, they no longer have to wait for network connections to bitcoin networks.
There will also be an online banking option, where users can send, receive and monitor their accounts. What might affect the global remittance industry is a new feature that allows users to send money to anyone using only a phone number. Robocoin PR did not respond to questions on how exactly that will work.
The Robocoin bank website claims that there are branches in 13 countries, but the "Find a Branch" feature only lists 13 locations in six different countries. The bank is slated to become active this summer.
View Comments and Join the Discussion!
Posted-In: Bitcoin Bitcoins RobocoinEntrepreneurship Startups Small Business General Best of Benzinga