How Diverse Revenue Streams Turned This Startup Into A Successful Business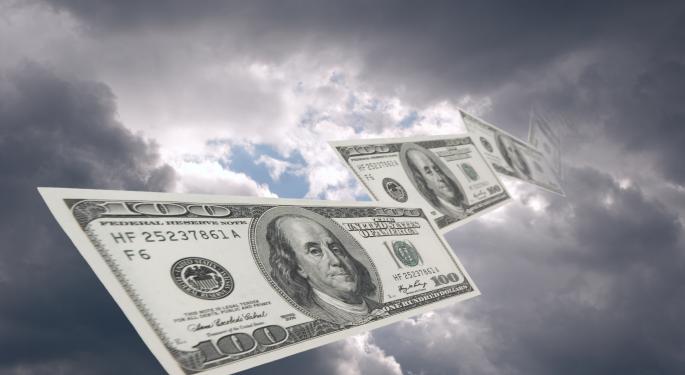 Once upon a time, two real estate veterans came up with the idea of a startup that would operate as the self-storage equivalent of value investing.
David Levenfeld and Ian Burnstein founded Storage Pros Management in 2007, and used their value acquisition strategy to get ahold of 55 self-storage properties in six states in six short years.
The U.S. Bureau of Labor Statistics estimates that less than 50 percent of new businesses survive past six years. What made Storage Pros part of the lucky half?
A major part of Storage Pros Management's success within the real estate industry is having multiple product lines, Levenfeld and Burnstein told Benzinga. Although the simple value acquisition was their original idea, they now own real estate, manage real estate, run a buyer's cooperative and operate a tenant insurance company.
Related: Storage Pros Thrive From Value Acquisition
Mutually Beneficial
Their first side venture was born out of necessity, Burnstein said. About five years ago, the self-storage business, like many others, was tough due to the economy. Burnstein and Levenfeld had the idea to partner up with other storage owners that had roughly the same amount of facilities and approach vendors together to secure better pricing and service.
They created the Storage Business Owners Alliance, a buyer's cooperative. Both people within the industry and vendors showed interest in the idea.
"People were craving for this," said Burnstein. "There was nothing like it in our industry."
The industry already has the Self-Storage Association, which is great for advocating for self-storage owners and working on legislative efforts, Burnstein said. But organizations like that need to support every single vendor equally, he said, because they want to be friends with everybody and have them all come to their shows.
The SBOA, on the other hand, picks the best and brightest in class for each kind of vendor. This creates a mutually beneficial relationship where the vendors gain heightened access to people within the self-storage industry, and they can in turn provide better prices to owners since they aren't paying for sales leads.
The vendors include big companies like Staples (NASDAQ: SPLS) and local startups like Chalkfly.
At the first trade show the SBOA attended, 800 facilities signed up to members. Now the association has close to 4,300 members.
Spin-Off Companies
The SBOA was only the beginning. Through the association, Burnstein and Levenfeld have created a number of spin-off companies. They saw inefficiencies in their credit card process and insurance, and the vendors weren't up to their satisfaction. So, they created their own businesses to operate those functions.
The SBOA partnered up with another company to create their own credit card processing division, and they process credit cards at 4,000 locations now. The SBOA also has its own tenant insurance, which offers tenants a $0 deductible on all claims.
"The tenant insurance business shook up the whole insurance industry within self-storage," said Levenfeld. "We had some innovative structures to it, and we have many of the largest private companies in the industry were owners with us."
Packing A Punch
For a real estate company, they have a highly diversified product line and sources of revenue. They've had double-digit growth in year-over-year sales for three years in a row, Burnstein said, and results have been very promising.
"Any one of our business lines is kind of vanilla and would blend into the woodwork," said Levenfeld, "but the whole package has a pretty powerful punch."
Posted-In: David Levenfeld Ian BurnsteinEntrepreneurship Success Stories Startups Small Business Interview General Best of Benzinga
View Comments and Join the Discussion!