Marijuana Weekly Roundup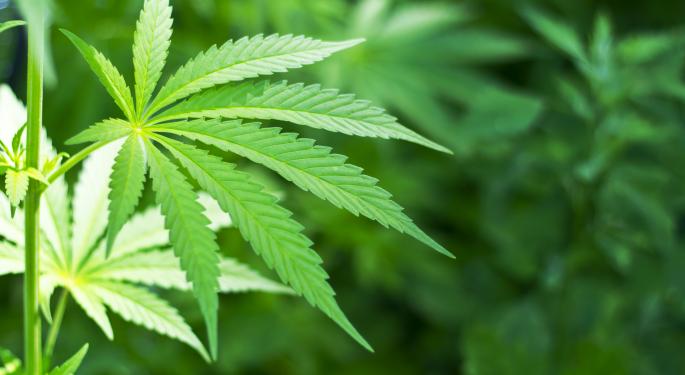 Quinnipiac University Poll's Colorado Citizens Following Legalization
Approximately three months after Colorado's marijuana legalization law took effect, 52 percent of residents believe that it has been beneficial. These numbers represent the results of a new Quinnipiac University Poll that surveyed 1,298 registered Colorado voters.
Other notable results include 67 percent of Coloradans saying that  the 'moral fiber' of the state has not eroded, with 54 percent saying that driving conditions have not become more dangerous.
Florida Sheriff's Association Announces Campaign Against Medical Marijuana
Florida voters will take to the ballots this November to vote on a proposed amendment that would legalize medical marijuana, but the Florida Sheriff's Association is saying 'not so fast.' Though 82 percent of Florida voters are in favor of the amendment, 63 of 67 sheriffs oppose any legislation that would legalize the marijuana in any form.
The sheriff's "Don't Let Florida Go To Pot" campaign is targeting partnerships with substance abuse awareness programs, and cites new drugged driving statistics  and heightened access to the drug for teens in states like Colorado.
Related: Terra Tech CEO Derek Peterson: CBD Extraction 'Not Where It Needs To Be'
Retired Supreme Court Republican Appointee In Favor Of Marijuana Legalization
During an interview with NPR, ex-Supreme Court Justice John Paul Stevens quickly responded with a resounding "Yes" when asked if marijuana should be legalized. The Gerald Ford appointee told NPR that similar to prohibition, the populace will soon recognize that the costs do not outweigh the potential benefits.
Medical Marijuana Legalization Does Not Lead To Increased Teen Usage
A new article in the Journal for Adolescent Health shows that medical marijuana legalization does not lead to an increase in teen marijuana use. The study compares 20 years of data that was self-reported by high school students from across the nation.
The report showed that almost 21 percent of surveyed teens had smoked marijuana in the past month, but the study showed that there were "no statistically significant difference in marijuana use before and after policy changes,"  that legalized marijuana in any form.
French Study Ties Marijuana Use To Cardiovascular Issues
The results of a nearly five-year long study of potential health risks associated with marijuana use by French physicians has spurred the Journal of the American Heart Association to warn readers of the "potential for serious cardiovascular risks associated with marijuana use."
The French study treated 1,979 patients for problems that were the result of medical use, with nearly two percent suffering from cardiovascular problems. In approximately a quarter of those cases, the patient died.
Posted-In: marijuana marijuana reformNews Politics General Best of Benzinga
View Comments and Join the Discussion!