IPO Lookout For The Week of April 28: Aldeyra Therapeutics, Papa Murphy's & Ares Management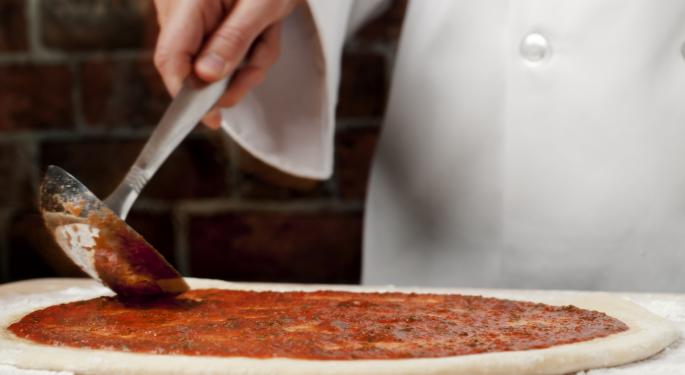 U.S. equity offerings for the week of April 28 are still slow.
This week the market expects to open three new securities for trading including the delayed IPO of Aldeyra Therapeutics (NASDAQ: ALDX).
Other offerings for this week are alternative asset manager Ares Management (NYSE: ARES) and "take-n-bake" pizza chain, Papa Murphy's (NASDAQ: FRSH). Expected opening date for the securities is Friday, May 2.
Ares Management manages $74 billion of client assets. Its business is segmented into four groups, trade-able credit, direct lending, private equity and real estate.
According to the firm's website, each segment is considered, "distinct but complementary and integrated," and functions under the principle that each investment group benefits from being part of the whole.
Underwriters J.P. Morgan and Merrill Lynch expect to price the 18.2 million shares between $21 and $23 per share this week.
See also: IPO ETFs Seek To Capture New Listings And Top Performers
Papa Murphy's considers itself fresh fanatics. Since the inception of the firms "take-n-bake" pizza concept, employees start every day making fresh dough, including grating mozzarella. Each pizza is built custom and boxed up to be cooked in the customer's home oven.
After opening its doors in 1981, Papa Murphy's operates 1,400 locations across the United States, Canada and the Arab Emirates.
Jefferies and Robert W. Baird intend to raise about $70 million by offering 5.8 million shares between $11 and $13 per share.
Restaurant chains that are giving consumers a quality meal are seeing explosive results.
Chipotle Mexican Grill (NYSE: CMG) is up over 2,000 percent from its 2006 IPO and Panera Bread (NASDAQ: PNRA) has given investors over 1,700 percent since 1994. Recent IPO, Zoe's Kitchen (NYSE: ZOES) currently sits with an 80 percent gain after just eleven trading days.
For IPO investors, keep an eye on Papa Murphy's this week due to the firm's commitment and focus to everything fresh.
Consumers are becoming more aware of the quality of food but have trouble getting better ingredients in their on-the-go lives.
Companies like Chipotle and Panera have exploded by offering fast alternatives to traditional fast-food sources. If Papa Murphy's manages itself well, maybe it can join the ranks of fresh food IPO winners.
Disclosure: At the time of this writing, the author holds a long position in Zoe's Kitchen. At any time he may sell the position, add to it, or open a position in any mentioned company.
Posted-In: Aldeyra Therapeutics Ares Management Papa Murphy'sNews Previews IPOs Trading Ideas Best of Benzinga
View Comments and Join the Discussion!