An Alibaba IPO Will Shake Up E-Commerce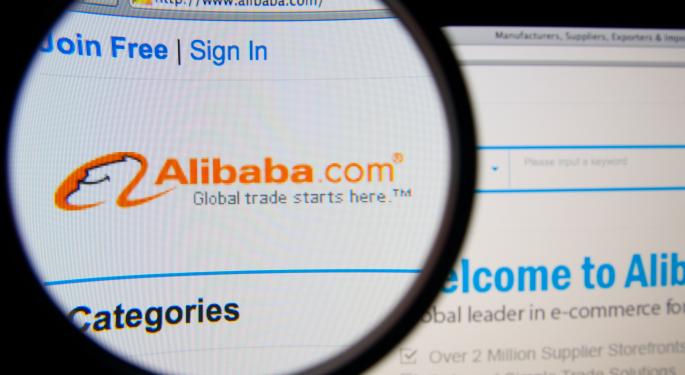 Alibaba.com is big. From a transaction volume standpoint, $240 billion big, according to Wall Street Journal sources. That's twice the size of Amazon (NASDAQ: AMZN) and three times the size of eBay (NASDAQ: EBAY).
From a revenue perspective, however, Alibaba's nearly $8 billion in 2013 revenue paled when compared to the $74.5 billion Amazon took in. That's because Alibaba functioned as a middleman while Amazon sold products to consumers.
Nonetheless, with those kinds of numbers behind it, the Chinese company generated a lot of buzz regarding a potential initial public offering in the U.S.
Alibaba IPO Buzz
That IPO could raise as much as $15 billion from investors, a clear demonstration the "world's largest marketplace for global trade" and "leading provider of online marketing services for importers and exporters" was a force to be reckoned with.
Related: Report: Amazon May Offer Physical Stores Kindle-Based Checkout This Year
Enthusiasm for an Alibaba IPO grew Tuesday after Yahoo (NASDAQ: YHOO), which owns 24 percent of the company, reported a 66 percent jump in revenue at Alibaba in Q4. The $3.06 billion rise in revenue represented a doubling of profits to $1.35 billion.
Some skeptics have suggested Alibaba's size could be a hindrance, making it difficult for the company to innovate, especially in the mobile space.
The gains reported by Yahoo, according to Bernstein Research analyst Carlos Kirjner, could help place the value of the company "well in excess" of $150 billion, which could go a long way toward quelling some of those concerns.
According to some analysts and investors, Alibaba could file an IPO prospectus as soon as late as April of this year. Actual sale of stock could happen this coming summer. As The Wall Street Journal noted, Alibaba's fortunes were closely tied to those of China as a whole, given the slowdown in industrial growth in the country.
11 Main--Alibaba In The U.S.
Currently Alibaba handles 80 percent of all online shopping in China, thought to be the world's largest e-commerce marketplace. The country represents tremendous potential for growth since, according to analysts, hundreds of millions of Chinese haven't shopped online yet.
Alibaba's entry into the U.S. market, 11main.com, was not yet open, but as the home page suggested, "Shop owners are unpacking and getting settled."
Competition from Alibaba, especially in the U.S. via 11main.com, could result in three important outcomes, according to Retail Customer Experience.
First, major players like Amazon and eBay would increasingly need to expand "formats, offerings, and services."
Second, consumers would clearly benefit from increased expanded choice and price competition.
Finally, traditional bricks and mortar retailers would have to continue to adopt an omni-channel approach in order to remain viable.
At the time of this writing, Jim Probasco had no position in any mentioned securities.
Posted-In: 11main.com Alibaba AmazonNews Wall Street Journal IPOs Events Media Best of Benzinga
View Comments and Join the Discussion!