'Game of Thrones' Fans Have A Surprising Secret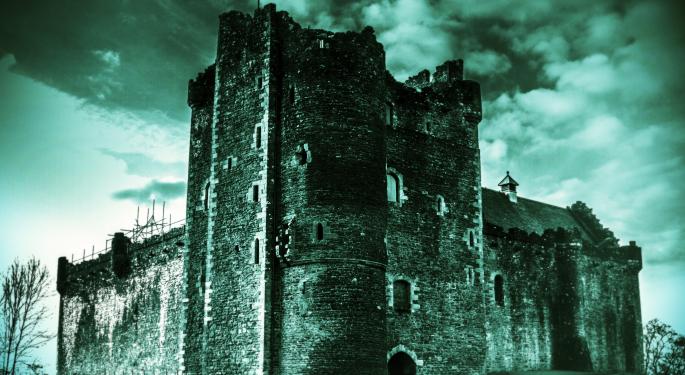 Game of Thrones is one of the most popular shows on cable, earning an average of six million viewers for the first airing of new episodes.
That number rises with each repeat airing, along with online streams from Time Warner's (NYSE: TWX) HBO Go. Peer-to-peer downloads greatly increase the total viewership, but pirated copies are not counted as official views.
Tru Optik, a provider of real-time and predictive audience intelligence for the media, entertainment and advertising industries, picks up where Nielsen leaves off. Tru Optik tracks peer-to-peer downloads to see what consumers watch.
The company then uses that data to calculate the "Unmonetized Demand" -- the amount of money studios are potentially losing to piracy.
Related: Comcast Isn't Offering HBO Go For Roku Users Any Time Soon
"We think the whole concept of Unmonetized Demand is going to be revolutionary in terms of people making more data-driven decision in terms of how to best monetize their content," Andre Swanston, co-founder and CEO of Tru Optik, told Benzinga. "Before there was nothing to compare it to."
Fave Movies And Music
After analyzing the peer-to-peer digital media consumption for the season four premiere of Game of Thrones, Tru Optik learned that the same consumers also downloaded Call of Duty: Ghosts, Photoshop CS6, The Secret Life of Walter Mitty and The Walking Dead. These items seem to fit within the Game of Thrones demographic.
Their choice in music was a bit more surprising, however.
Those who downloaded the Game of Thrones premiere also downloaded the Frozen soundtrack more than any other album.
"I had to do a double take," said Swanston. "What!? The Frozen soundtrack is number one!?"
Game of Thrones fans were less interested in downloading the actual movie, however. They simply wanted to hear the music.
Could this video be the reason?
Poor Old Mitty
Game of Thrones is a very successful series. The paid viewers greatly outnumber those who download the show for free.
The Secret Life of Walter Mitty, on the other hand, was not very successful. The film earned a paltry $58.2 million domestically on a budget of $90 million. Its worldwide total ($186.3 million) proved to be more impressive, but the film is still considered to be a box office disappointment.
Related: Will Netflix Overtake HBO?
Despite the lack of interest in paying to see the movie, consumers -- particularly Game of Thrones fans -- were eager to download it online.
Swanston believes that this has more to do with release timing than anything else.
"In terms of what type of content people watch, it should have been a bigger movie," he said. "We really think that there's a big opportunity for Hollywood to better monetize content just by releasing it at better times."
Unfortunately for Fox (NASDAQ: FOX), The Secret Life of Walter Mitty soared on torrent boards very early on.
"Even when it was in the theaters for a week, the DVD-quality version was already [available to download]," said Swanston.
Disclosure: At the time of this writing, Louis Bedigian had no position in the equities mentioned in this report.
Posted-In: Andre Swanston Call of Duty: Ghosts comments Frozen Game of ThronesNews Success Stories Tech Best of Benzinga
View Comments and Join the Discussion!