Benzinga's M&A Chatter for Thursday April 10, 2014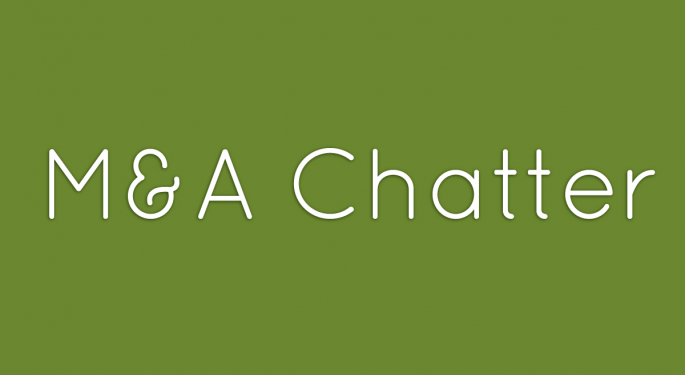 The following are the M&A deals, rumors and chatter circulating on Wall Street for Thursday April 10, 2014:
Amazon.com to Acquire Comixology
The Deal:
Amazon (NASDAQ: AMZN) announced Thursday that it is acquiring digital comic site comiXology (https://www.comixology.com/). The website offers content from more than 75 of the top publishers as well as independent producers.
Amazon shares closed Thursday at $317.11, a loss of more than 4%.
H&R Block to Sell Bank Unit to BofI Federal Bank
The Deal:
H&R Block (NYSE: HRB) announced Thursday that H&R Block Bank has agreed to sell certain assets and transfer certain liabilities to BofI Federal Bank. H&R Block expects the net, ongoing annual financial impact of the program management agreement to be dilutive by approximately $0.07 to $0.09 per share beginning in fiscal 2015, based on current fully diluted shares outstanding.
No sale price was mentioned, but a figure of $460 million had been mentioned by Sandy Mehta, CEO of research firm Value Investment Principals, as reported by The Deal in January.
H&R Block closed Thursday at $28.42, a gain of more than 2.5%.
IBM To Acquire Silverpop
The Deal:
IBM (NYSE: IBM) announced Thursday, an definitive agreement to acquire software Silverpop. Terms were not disclosed.
The deal is expected to close in Q2 2014.
IBM closed Thursday at $195.68, a loss of $0.96.
View Comments and Join the Discussion!