Will Bitcoin Be A Champion Like The Connecticut Huskies?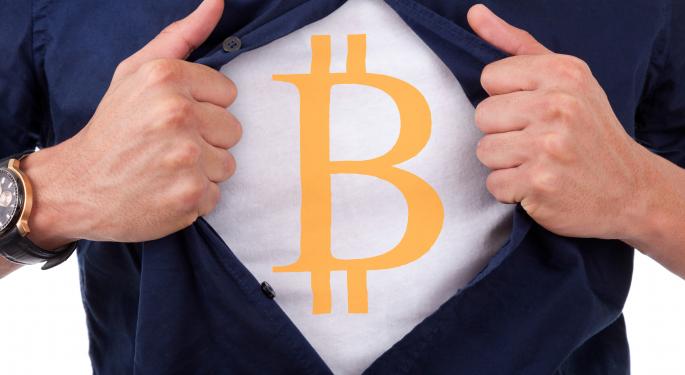 Monday night the Connecticut Huskies defeated the Kentucky Wildcats to take the NCAA championship trophy.
The Huskies won by forcing turnovers, hitting their free throws and using their experience.
A 7th seed in the tournament, the Huskies were an underdog. Only the most loyal of fans understood the team's winning potential. Bitcoin is in a similar position. Experts like Warren Buffett, Paul Krugman and Alan Greenspan have dismissed bitcoin's potential for changing the financial system as we know it.
However, like the Huskies, bitcoin has loyal fans like Marc Andreessen, Patrick Byrne and Bill Miller -- who think the digital currency is going to prove the doubters wrong. Others believe bitcoin will upend the financial system as we know it. It is a revolutionary technology with many ways to win -- including low fees, consumer demand and serving the unbanked.
Related: Signs A Bitcoin Tidal Wave Is Forming To Disrupt Business
Low Fees
The obvious way for bitcoin to win is through low fees. Currently bitcoin is the fastest, safest and cheapest way to accept payment. Companies like Amazon and Apple would save billions if transactions were performed with bitcoin instead of credit cards. Just having low fees could be enough to let bitcoin win.
Consumer Demand
One of the most surprising ways for bitcoin to win would be an app that everyone has to have, that relies on bitcoin. For the PC it was the spreadsheet, for the Internet, a web browser and email. Bitcoin gives creative app developers many ingredients to make a must-have app that would drive bitcoin demand.
And today apps like Instagram, WhatsApp, and Snapchat are developed by a few people -- and have hundreds of millions of users. An app that requires or provides bitcoin to users that gets that kind of adoption would be start a virtuous cycle, making bitcoin win.
The Billions of Unbanked
Some developing nations skipped landline phones and went straight to cellphones. The same thing could happen with developing nations skipping credit cards and banks, and going straight to bitcoin.
McKinsey estimates there are 2.5 billion unbanked adults in the world. Bitcoin can win by becoming the unit of account for a fraction of these people. Think it can't happen? M-Pesa is a mobile payment service that is used by Kenyans to transfer $320 million per month.
Like they dismissed UConn, naysayers are underestimating the many ways bitcoin can win. The low fees, potential for massive consumer demand and opportunity to serve billions of unbanked people are just three ways bitcoin can end up on top. Connecticut proved even an unlikely underdog can win. Time will tell if bitcoin has enough strength to vanquish its competitors and become a champion.
Disclosure: At the time of this writing David Smith has a long bitcoin position.
View Comments and Join the Discussion!
Posted-In: Bitcoins digital currencyNews Events Hot Tech Trading Ideas Best of Benzinga