Has Overall Airline Performance Really Improved?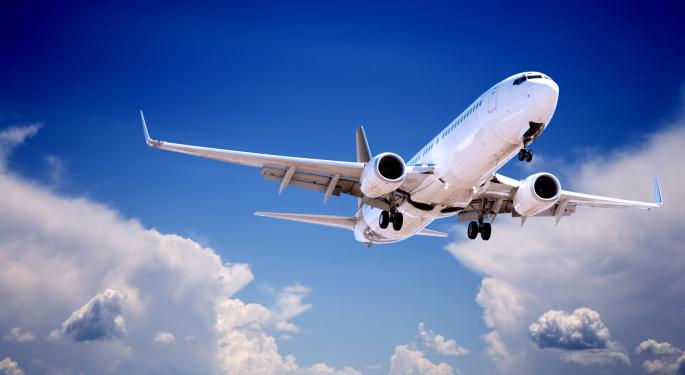 Some veteran air travelers might find this hard to believe, but the latest annual Airline Quality Rating (AQR) says airline performance last year was at its highest level since the survey began in 1991.
The AQR is a joint research project by Wichita State University and Embry-Riddle Aeronautical University. It found that, of the 15 air carriers rated in 2012 and 2013, eight airlines improved in performance while six others declined. One company was new to the ratings.
Overall, the airline industry reportedly improved in two of the AQR's four elements; involuntary denied boardings and customer complaints. But it declined with on-time performance and baggage handling.
In the individual rankings, Virgin America received the AQR's top rating for the year – followed by JetBlue (NASDAQ: JBLU) , Hawaiian (NASDAQ: HA) and Delta Airlines (NYSE: DAL).
Related: Denver Cannabis Shops Gear Up For Lucrative Tourist Trade
At the bottom of the list of 15 was American Eagle (NASDAQ: AAL), with SkyWest (NASDAQ: SKYW) in 14th position, followed by Skywest subsidiary ExpressJet and United Airlines (NYSE: UAL).
Researchers said they were encouraged to see a major airline like Delta in the AQR's top four. "Bigger hasn't always been better, but in Delta's case we are seeing a large airline perform at levels usually only seen by smaller low-fare carriers," Dean Headley, associate professor of marketing at Wichita State University, said in a press statement.
But the overall challenge for the commercial airline companies, he noted, is whether these quality improvements – as well as operational issues such as infrastructure and air traffic control technology – can hold up as the number of air passengers continues to grow.
"When you look at the past 14 years, you find that the airline industry performs most efficiently when the system isn't stressed by high passenger volume and high number of airplanes in the air," Headley added. "With continued capacity limits and consolidation, one would hope that a less congested system would perform better."
And Brent Bowen, dean of the College of Aviation at Embry-Riddle Aeronautical University, said higher airline operational performance does not necessarily "translate to customers being happy."
"Because airlines are solving operational issues and advancing in AQR elements," he added, "it is time to begin a new focus on serving travelers and expanding customer service."
Posted-In: air carriersNews Travel Events Global Economics Press Releases General Best of Benzinga
View Comments and Join the Discussion!