Google Having Trouble Patenting 'Glass'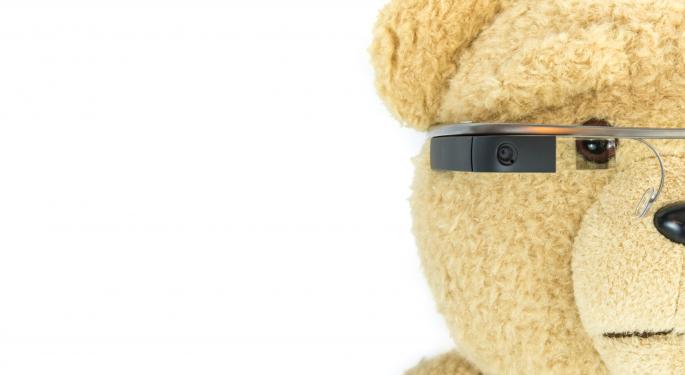 According to the Wall Street Journal, Google (NASDAQ: GOOG) wants to trademark the name, "Glass" but the U.S. Patent & Trademark office isn't on board with idea.
The company trademarked "Google Glass" last year, but the marketing value of "Glass" was too valuable not to at least give it a try.
You don't have to be a trademark and patent attorney to figure out the problem. Nobody can trademark a name that describes a product. For example, nobody can receive a trademark for "shoe" or "tomato sauce" because it's a description rather than a brand.
Glass, according to the government agency, falls under that category.
Being purely descriptive wasn't the only objection. There are already tech trademarks, specifically computer software, with the word "glass" already included. This could create customer confusion, says the trademark examiner.
Google was to provide a response to the stated objectives and the company did.
In fact, Google sent a 1,928-page response.
According to the Wall Street Journal, 1,900 pages are pieces of articles about Google Glass to prove that the marketing is so vast that people now associate "glass" with that futuristic pair of glasses that Google still hasn't released to the mass market.
But It's Not Glass
Google's attorneys also argued that the name isn't descriptive in nature because the product isn't made of glass. (Kind of like calling a product "salsa" but consisting of only meat?)
Moreover, Google said, it doesn't just want to trademark "glass"—it wants to do it with a unique, stylized font.
Risk of Brand Confusion
Regardless, the Trademark and Patent office isn't convinced. And it's not the only one that has a problem with this patent application. Border Stylo, LLC, the maker of "Write on Glass", a browser extension that adds functionality to popular web browsers, filed a notice of opposition against Google. For now, the Patent and Trademark Office agrees.
If Google fails to win the trademark, that's hardly a nail in the coffin for Glass. If Google can't get it, nobody else can either. So Google is free to continue to build brand recognition.
However, if the company finds itself in a place where it brings legal action for infringement, it will have a tougher time proving its case without the trademark. That might be worth the risk so it doesn't have to use the less cool name, "Google Glass."
Disclosure: At the time of this writing, Tim Parker had no position in the company mentioned.
Posted-In: Glass Google trademarkNews Legal Tech Best of Benzinga
View Comments and Join the Discussion!