Toyota vs. General Motors - Which Would You Rather: Recall Edition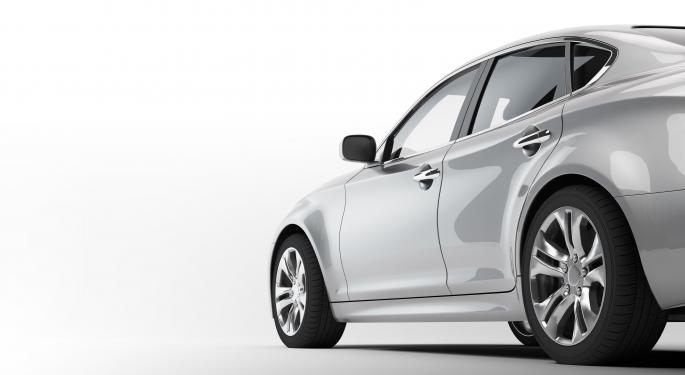 When it comes to mass producing large quantities of reliable automobiles, it should be no surprise that, at times, things can go wrong.
But as costly and embarrassing as it may be, auto manufacturers must respond to potentially hazardous automobile defects by issuing a rapid and complete recall.
Two of the world's largest auto-makers, Toyota (NYSE: TM) and General Motors (NYSE: GM), find themselves in the unenviable position of having not issued recalls quickly enough, and are now facing massive Federal penalties and a myriad of lawsuits.
Let's take a look at how these companies have fared over the last 12 months, and what happened to their stock prices after the news of their recall woes broke.
On April 2, 2013 Toyota opened trading at $99.82. Though the stock experienced a significant and immediate jump in share price, Toyota spent the year mostly trading between $120 and $130, and missed out on the end-of-year market rallies -- which saw both the Dow and the S&P close up over 26 percent each.
Related: Which Would You Rather Blunder Edition – AOL Or Time Warner?
While Toyota had a more or less uninteresting 2013, it did manage to close up 22 percent at 121.92. After the new year, Toyota stock trended consistently downward. And after the announced $1.2 billion that the company agreed to pay to the federal government, as a result of the auto-maker's failure to recall defective vehicles, the stock sits at about $113 per share going into April.
In contrast, 2013 was the year General Motors stock came back from the dead. Opening at $27.96 on April 2, the stock quickly shot up and was trading over $34.00 by June 7. Though the upward surge did lose some steam going into the summer and through the fall, GM was able to pull off a formidable end-of-year rally, and finish 2013 trading at an astonishing 40.87 per share.
But upon entering 2014 GM was quickly sold off. By mid-February the stock was back to the $35.00 range. And with the announcement of massive recalls in March -- recalls that should have been performed years earlier for a defect which led to the deaths of at least 13 people -- investors took a wait-and-see attitude regarding the stock, preventing it from moving upward, but also not selling it off en masse either.
Overall, the recalls affecting Toyota and General Motors do not seem to be significantly affecting their stock prices. Both companies entered 2014 on a downswing. Nothing that has happened since the announcement of their respective recall issues. meanwhile, indicate that investors have lost faith in the auto-makers. But while Toyota has settled its legal problems with the federal government, General Motors' issues seem to be just coming to light. Only time will tell exactly how many cars will be recalled by the company, and how much it will ultimately cost.
View Comments and Join the Discussion!
Posted-In: auto-makers automobile recallsNews Travel Events Global Markets General Best of Benzinga