Look Out Amazon & Microsoft – Google's Having a Cloud Storage Fire Sale!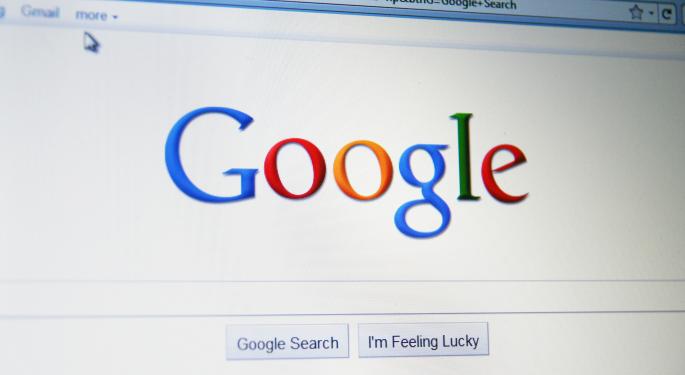 Google (NASDAQ: GOOG), by dropping cloud computing costs by a third and storage rates by two thirds, made a big statement about the fact it considers profit margins to be too fat. When was the last time a company said that?
At its Google Cloud Platform event in San Francisco, Tuesday, the company announced a 68 percent across the board price cut for Google Cloud Storage, along with a 32 percent drop in what it charges for on-demand computing.
In addition, Google said its Big Query data analysis engine would see an 85 percent price cut.
These new rates were well below those charged by Amazon (NASDAQ: AMZN), Microsoft (NASDAQ: MSFT), and others in the cloud computing space.
Google's explanation for the price cut was that cloud prices, industry-wide, were falling just six percent a year, while hardware costs were coming down around 20 percent. Google said it didn't think that was fair.
Related: Google Obsessed With Speed, Says 10 Gigabit Internet On The Way
Urs Holzle, Google's senior vice president of technical infrastructure said, "Together we are resetting the price curve in the cloud to where it should be." Holzle added, "This is a philosophy. The price curve of virtual hardware should follow the price curve of real hardware."
In addition to the announced cuts, Google introduced something it called "sustained-use discounts" that would kick in as customers use Google services more.
According to Google, "Discounts start automatically when you use a VM for over 25 percent of the month. When you use a VM for an entire month, you save an additional 30 percent over the new on-demand prices, for a total reduction of 53 percent over our original prices."
Although, like Microsoft, Google realized the threat posed by Amazon Web Services late, its investment in platform services like Google App Engine, and infrastructure technology via Google Compute Engine, have helped it to catch up.
Tuesday's changes, however, instantly made Google the price leader in the cloud space. What remained to be seen was how Amazon, Microsoft and others would frame their reaction and when.
According to TechCrunch, prices for other Google cloud storage options, including Cloud SQL and the Cloud Datastore, were not being reduced at this point. TechCrunch suggested, however, it would not be surprising if Google didn't either unify its storage pricing structure or make some reductions in those areas fairly soon.
At the time of this writing, Jim Probasco had no position in any mentioned securities.
View Comments and Join the Discussion!
Posted-In: Amazon Amazon Web Services Big Query cloud Cloud DatastoreNews Events Media Best of Benzinga