Does The Drop In Cable Subscriptions Mean The Streaming Revolution Has Begun?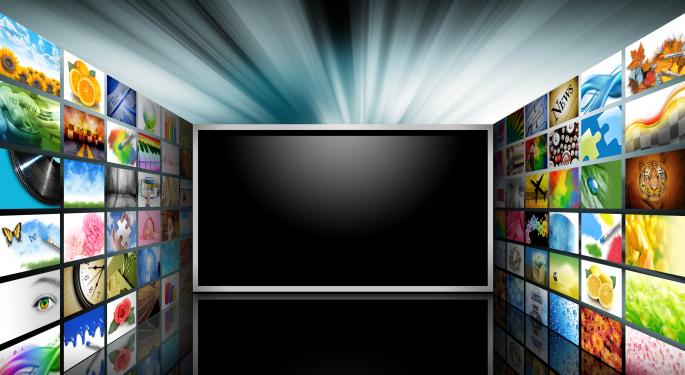 A new report from business analysis firm, SNL Kagan said that by the end of 2013 cable companies had more than a quarter million (251,000) fewer subscribers on the rolls than at the beginning of the year.
The jury, however, might still be out on whether that fact signals the beginning of a major migration to streaming video services versus bundled cable and satellite packages.
Senior SNL Kagan analyst, Ian Olgeirson, told The Washington Post it was too soon to tell whether the new numbers pointed to the rise of a young demographic choosing streaming services like Netflix (NASDAQ: NFLX) over cable providers like Comcast (NASDAQ: CMCSA) or Time Warner (NYSE: TWC).
Related: 'Streaming Only Cable Service is Coming,' Say Experts
As the debate continued, movement has been noted. After years of arguing, for example, Netflix and Comcast reached a new agreement in February through which Comcast's Internet service would be used to create new pathways for Netflix video to reach televisions and mobile devices.
Kagan's Olgerirson cited a "lack of detailed information on the demographics" to draw any specific conclusions about the cable subscription drop-off. He also pointed out that the numbers were too small to "support the idea that there's no fresh supply of subscribers for the multi-channels."
Cable and satellite companies have been aware that there were two distinct groups of non-cable users. They are "cord cutters," former cable subscribers, who dropped service in favor or streaming, and "cord nevers" who simply never participated in a bundled service option.
Although this portends well for streamers like Netflix and rival Amazon (NASDAQ: AMZN) Prime, cable and satellite providers showed they were willing to fight back.
As Olgerirson told The Washington Post, "We see promotional plans where they (cable providers) do high-speed data along with broadcast only and premium channels. They had to offer access to HBO and other premium channels on any of their tiers. They marketed it in a way that really made it look like they were going after someone who might really want to watch 'Game of Thrones,' but they spend a lot of time watching content online."
Meanwhile, Bloomberg pointed out that if the decline continues, 2012 might turn out to the high point for the cable subscription industry.
Although the decline in cable subscriptions has been small, CNET reported in January that a trend began to develop. Over the past two years, according to global information company, The NPD Group, television channel subscriptions to entities like HBO and Showtime fell six percent. During the same period, streaming services like Netflix, Amazon, and Hulu Plus grew four percent.
It might not be a revolution yet, but it's definitely something.
At the time of this writing, Jim Probasco had no position in any mentioned securities.
Posted-In: Amazon Prime cable subscriptions Comcast cord cuttersNews Events Tech Media Best of Benzinga
View Comments and Join the Discussion!