Howard Stern Says Detroiters Love Board Games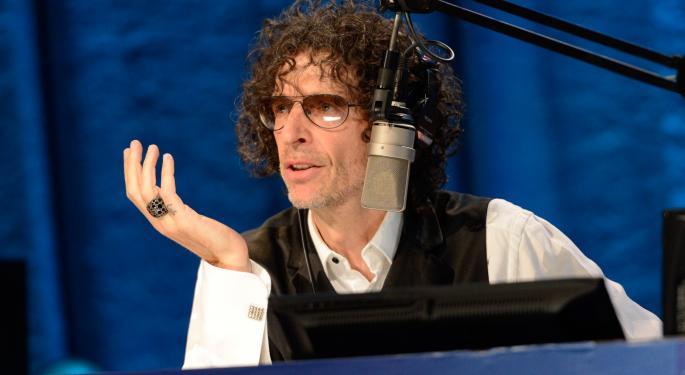 Howard Stern mentioned on his radio show last week that the only place he's lived and worked where people seemed actively interested in playing board games was Detroit.
"When you live in Detroit, I don't know why, every person's home I was invited to wanted to play games," he said.
Is this true? The regional use of board games is hard to determine. Hasbro (NYSE: HAS), the maker of popular board games including Monopoly, Scrabble and Risk, does not break down board game sales by brand or regionally, spokesperson Nicole Agnello told Benzinga.
Pipar Jaffray analyst Stephanie Wissink follows Hasbro. She told Benzinga that Stern could be making a reference to the seasonal nature of board games due to weather.
"But I will say, for Hasbro in particular, that their MAGIC The Gathering card game, which is oftentimes played in groups in people's homes or at hobby shops, is an indoor phenomenon and may outsell in the Midwest versus the other parts of the U.S.," she said. "But I think it would be a gross overstatement to assume that people in non-seasonal climates play less board games, without knowing the participation data in those specific markets."
Related: Howard Stern's Worst Job
Morningstar analyst Jaime Katz said Stern's comment could have been related to the time period he was in Detroit. Stern lived in the Motor City during the early 1980s.
"Prior to the digital revolution over the last decade, the choices were more limited for game entertainment," she said.
Revitalization
Board games have made a slight comeback over the past few years, according to the Los Angeles Times. The California-based board game maker Days of Wonder grossed $7 million the year it released it's cult cardboard game Ticket to Ride, which turns 10 this year. The company sells "several hundred thousand units per year" of the game, co-founder Eric Hautemont told the Times in 2012.
Other millennial-generation classics include Settlers of Catan, Pandemic and Small World.
Popular sellers change every year, Katz said, depending in what new games come out.
Here is a list of rankings by avid board game players.
View Comments and Join the Discussion!
Posted-In: analyst Detroit Howard Stern Los Angeles Times morningstarNews Rumors General Best of Benzinga