Is The NSA Impersonating Facebook To Spy On People?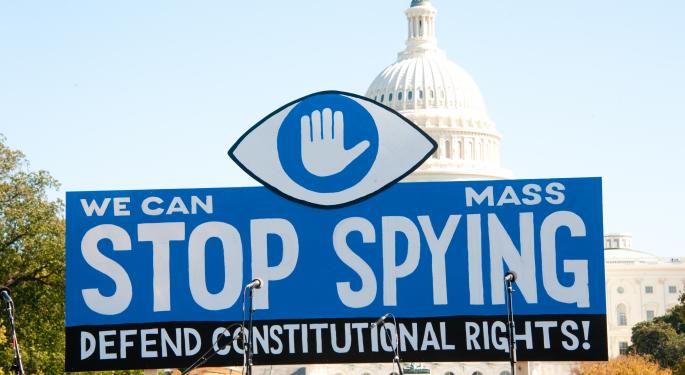 The National Security Agency (NSA) said Thursday a report based on documents provided by Edward Snowden charging that the agency "in some cases" was able to target computers for surveillance by impersonating Facebook (NASDAQ: FB) was false.
According to a report this week by The Intercept, an NSA initiative codenamed TURBINE allowed the organization to install malware and collect data, sometimes under the guise of pretending to be Facebook.
Responding to the report, the NSA issued a statement saying, "Recent media reports that allege NSA has infected millions of computers around the world with malware, and that NSA is impersonating US social media or other websites, are inaccurate."
The statement went on to say the National Security agency used its "technical capabilities" only to support "lawful and appropriate foreign intelligence operations."
In other words, "We could impersonate Facebook but we don't."
The degree of comfort Facebook users would be able to draw from that statement would depend on their level of trust when it comes to the NSA and the U.S. government.
Related: Facebook Enters Artificial Intelligence Research Arena
The statement by the NSA came just after Facebook co-founder, Mark Zuckerberg, revealed he had spoken with President Barack Obama to express his frustration over press reports alleging the NSA capability.
In a blog post Zuckerberg said, "When our engineers work tirelessly to improve security, we imagine we're protecting you against criminals, not our own government."
Snowden's accusations and the NSA's denial create a stalemate that could only be resolved when either party proved they were telling the truth. For its part, the report in The Intercept goes into detail, saying the NSA relied on a tactic known as "man-on-the-side" which tricked users' computers into thinking they were accessing Facebook servers.
Facebook offered some consolation moving forward, saying it was no longer possible for the NSA to attack the social media website on user computers with that tactic.
Facebook told the National Journal, "This method of network level disruption does not work for traffic carried over HTTPS, which Facebook finished integrating by default last year."
Meanwhile, according to the original Intercept report the NSA still has a variety of methods at its disposal to install malware on targeted computers. These include using a computer's microphone to record audio, taking photos with the device's webcam, and recording the computer's Internet browsing history to name a few.
At the time of this writing, Jim Probasco had no position in any mentioned securities.
Posted-In: Edward Snowden Facebook HTTPS malware man-on-the-sideNews Events Media Best of Benzinga
View Comments and Join the Discussion!