Dish Deal With Disney Could Be A Game Changer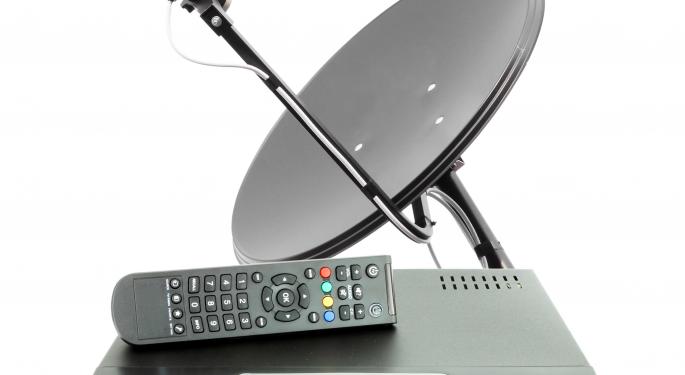 The ways in which people watch television content have already started to evolve. Thanks to a new agreement between Walt Disney (NYSE: DIS) and satellite provider Dish Network (NASDAQ: DISH) that evolution could speed up.
Last week Dish signed a contract for Internet streaming rights for ESPN, ESPN2, ABC Family, the Disney Channel and all eight ABC television stations owned by Disney. Dish said it planned eventually to build a new Internet service that is outside of Dish's current satellite system.
Dave Shull, Dish executive vice president told the Los Angeles Times, "We all know video consumption patterns are changing. Some homes are less interested in traditional pay-tv, and we think the opportunity is on the wireless side."
The prime market for this new service would be young people who consume most of their entertainment via computers, tablets and smartphones.
As Moffett-Nathanson's Michael Nathanson put it, "It would hit a market that they want to reach — single people, young couples — those who don't otherwise subscribe to pay TV."
Related: Report: Dish About To Win Huge H Block Spectrum Auction
In order to seal the deal Dish made some concessions to Disney. Included in the package are new channels like Disney Junior, ESPN3, Fusion and the Longhorn Network. Dish also agreed to include a new Southeastern Conference ESPN network, scheduled to launch in August.
More importantly, Dish agreed to disable its popular AutoHop commercial-skipping feature for shows on Disney's ABC network. Dish said it would block AutoHop for at least three days after an ABC show airs on the network.
The importance of this agreement between Disney and Dish is that it could serve as a template for deals involving other providers. WWE (NYSE: WWE) recently launched an over-the-top service that has already irked providers like Dish.
Meanwhile, according to The Wall Street Journal, cable and satellite providers have become less nervous than they might have been in the past. Partly, the newspaper said, this is because investors have not over-reacted and cable stocks have not been hurt by announcement of the Disney-Dish deal.
In addition, there's a big difference between an agreement and an actual service. So far, there has been no major push to create an online content provider. There's also the fact Dish said it planned to target young people who were not cable or satellite subscribers in the first place.
At the time of this writing, Jim Probasco had no position in any mentioned securities.
View Comments and Join the Discussion!
Posted-In: ABC ABC Family AutoHop Dave Shull DIRECTVNews Events Media Best of Benzinga