Bitcoin's False Founder Could Receive Huge Cash Windfall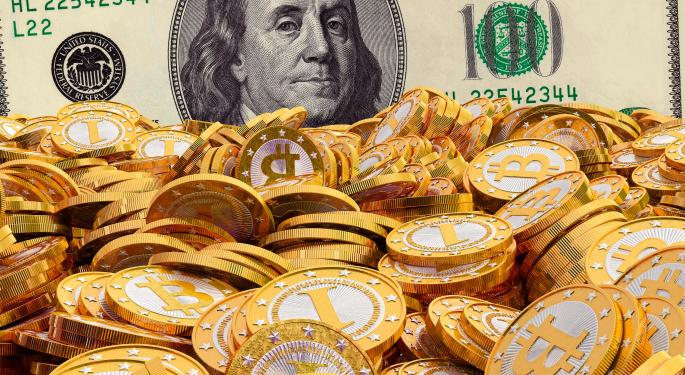 Investors still don't know exactly who invented Bitcoin.
It could be Satoshi Nakamoto, the man that Newsweek revealed to be the creator of the cryptocurrency.
But he denied that claim, and the Bitcoin community seems to agree with his denial.
To make up for the media firestorm that has followed Nakamoto's life over the past couple days, staunch Bitcoin supporter Andreas M. Antonopoulos has launched an unofficial charity for Nakamoto.
"I have no idea if this person is Satoshi, though it seems increasingly unlikely," he wrote on Reddit's Bitcoin forum, as quoted by The Daily Dot.
Related: Mystery Surrounds Death Of CEO Connected To Bitcoin
When The Daily Dot published its story earlier in the day Friday, the Bitcoin community had donated 15 Bitcoins to the fund. When Benzinga started writing about it, the total had jumped to 16 Bitcoins. Now more than 18 Bitcoins have been donated.
According to the currency converter at Preev.com, this could provide Nakamoto (whose full name was changed to Dorian Prentice Satoshi Nakamoto in the '70s) with a potential windfall of more than $10,000.
At the rate donations are going, that amount could easily double or triple before the week is over. Donations will be accepted until the end of March -- one can only imagine how big they will be by then.
Since Nakamoto claims to know very little about Bitcoin (which he said he had not heard of before speaking to Newsweek), Antonopoulos plans to convert the currency to U.S. dollars before sending the money to Nakamoto. If Nakamoto refuses the donation, Antonopoulos will donate the funds to Nakamoto's preferred charity.
If Nakamoto does not select a charity, the funds will go to the Electronic Frontier Foundation, a non-profit organization that defends civil liberties in the digital world.
Disclosure: At the time of this writing, Louis Bedigian had no position in the equities mentioned in this report.
Posted-In: Andreas M. Antonopoulos Bitcoin Dorian Prentice Satoshi Nakamoto Dorian S. NakamotoNews Commodities Tech General Best of Benzinga
View Comments and Join the Discussion!