Salesforce.com Planning New Data Centers In Europe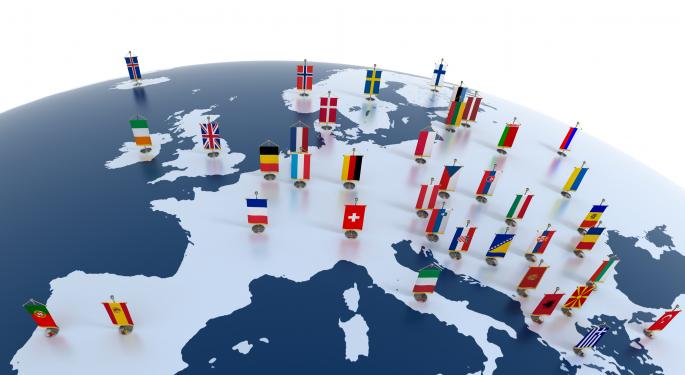 San Francisco-based global cloud computing company, Salesforce.com (NYSE: CRM), best known for its customer relationship management (CRM) software, said it planned to open three data centers in Europe between now and 2015.
The company said its first European data center would open in the U.K. in August with additional data centers opening in France and German sometime in 2015.
According to the company, the main force behind the move was revenue. Specifically, the company said revenue in Europe grew 41 percent in 2014. In addition, expanding data center operations by cloud vendors often occurs as a way to lower application latency.
PCWorld speculated the company's European investments might be designed to ease worries on the part of European customers that storing their data in the U.S. was not safe, given revelations about spying on the part of the U.S. National Security Agency.
Salesforce.com denied such motivation, saying the new data centers were simply "a result of our tremendous growth and customer momentum" in Europe.
Ray Wang of Constellation Research pointed out that, "All major U.S. cloud companies are adding European data centers and ones in [Asia-Pacific]." Wang added, "I think the impact of the NSA and Snowden has been a catalyst, as well as tightening data privacy laws."
Related: Sony To Test Cloud-Based Cable Television
To further fortify that notion, the Information Technology and Innovation Foundation estimated in August that the U.S. cloud computing industry could lose up to $35 billion over the next three years due to fallout from the Edward Snowden revelations.
Adding the European data centers increases Salesforce.com's employee base by about 500 and would allow the company to engage with small and medium businesses, as well as government agencies.
No matter the country, government agencies usually require that their data be stored in that country for obvious security reasons.
Computer Weekly and Tech Target estimated that IT budgets in the U.K. would rise 3.6 percent in 2014 and that budgets over the rest of Europe would increase by three percent during the same period.
With much of the increase going to cloud computing, companies like Salesforce.com stand to gain, another motivation for the announced European investments.
Unfortunately for Salesforce, that company is not alone in the cloud computing space. Others such as Microsoft, which recently announced it planned to work closely with key European law agencies in an effort to disrupt cybercrime networks, will continue to compete with Salesforce.com for customers in Europe.
At the time of this writing, Jim Probasco had no position in any mentioned securities.
Posted-In: Computer Weekly and Tech Target Constellation Research CRM customer relationship management Edward SnowdenNews Events Media Best of Benzinga
View Comments and Join the Discussion!