Dan Loeb Declares A Proxy War Against Sotheby's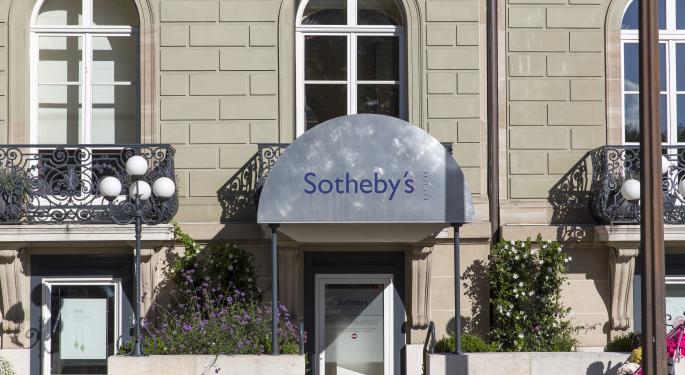 "If you want something done right, do it yourself."
On Thursday, activist investor Dan Loeb said he would nominate himself and two others to the board of Sotheby's. (NYSE: BID)
Loeb's Third Point Capital owns a 9.53 percent stake of the famed auction house and is officially waging a proxy war against the company. The other appointees include restructuring expert Harry Wilson, a restructuring expert who served with Loeb on Yahoo!'s board, and Oliver Reza, a former investment banker and head of the House of Alexandre Reza, a Persian jeweler.
Loeb has likened the auction house to "an old painting in desperate need of restoration," and believes executives at Sotheby's have not implemented a proper growth strategy.
In a letter dated Oct. 2, 2013, Loeb argued that he sees "no evidence" of Sotheby CEO William Ruprecht's leading the company. Loeb also blasted Sotheby's for losing market share to rival Christie's.
"Despite its advantages of historical superiority, a more prestigious brand, and a publicly traded currency with which it can attract, motivate and reward top talent, Sotheby's has languished while Christie's has thrived," Loeb wrote.
Related: What The DECK Happened? Deckers Outdoor Announces Ugly Guidance
Sotheby's, despite enacting a poison pill two days after Loeb delivered his letter, appeared to take steps to quell agitated shareholders. In January, the company declared a special dividend of $4.34 per share, which will be payable to shareholders on March 17.
Loeb initially welcomed the dividend and "commended" the company, but it ultimately proved to be insufficient to please Loeb -- who decided on Thursday to engage a proxy battle.
Loeb is arguing the existing directors own less than one percent of Sotheby's shares, and that he has the ability to bring "an owner's perspective in the boardroom."
Sotheby responded to Loeb's nominations by noting it had already offered the activist investor a seat on its board a few months ago, but that this offer was turned down. Loeb argues that just one seat at the table is not nearly enough.
Nevertheless, Loeb looks forward to working with Sotheby's towards "a newly reconstituted board."
Posted-In: Dan Loeb Harry Wilson Oliver Reza Proxy WarNews Events Global General Best of Benzinga
View Comments and Join the Discussion!