Report: Dish About To Win Huge H Block Spectrum Auction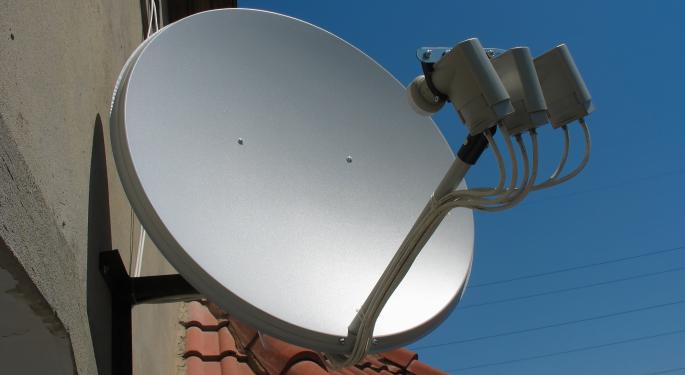 Dish Network (NASDAQ: DISH) CEO Charlie Ergen's ship is about to come in. Actually, his H Block spectrum is about to come in, according to the New York Post. But what's he going to do with it? 
Post sources indicated that the $1.56 billion acquisition would be announced this week. When completed the deal would make Dish the fifth-biggest spectrum owner in the country.
This, the source said, would also make America's second-biggest satellite provider look much more like a wireless company.
Nobody knows at this point whether Ergen and Dish would use the newly acquired spectrum to compete against Verizon, AT&T, and other wireless carriers, or lease it to another company such as Google.
Related: Dish Reports 2013 Year-End Results, EchoStar Transaction
Dish's auction play is its second effort to get the LightSquared spectrum. Ergen made and then withdrew a $2.2 billion bid to buy bankrupt startup LightSquared and its 4G spectrum. Apparently, Ergen decided Dish should drop its bid for LightSquared when he realized Dish could more easily win the government auction since no other major wireless carrier was bidding. 
All this was made more complicated by the fact that Ergen earlier had personally bought controlling interest in LightSquared's senior loan debt.
LightSquared said the debt purchases were actually made on behalf of Dish, which as a competitor, would be banned from owning LightSquared debt.
Ergen denied LightSquared's claims, saying instead the purchases were a personal investment, made before Dish even decided to make a bid on the startup.
Meanwhile, speaking at the Mobile World Congress in Barcelona, Ergen told The Wall Street Journal Dish would stay out of any bidding war with Sprint over T-Mobile. In his discussion Ergen made it clear he considered bidding against Sprint's owner, Japanese carrier SoftBank, would be pointless.
Ergen said, "We're realistic to know that we are not going to outbid SoftBank in any transaction. I think that SoftBank has conquered us into submission there."
Despite all the controversy surrounding the LightSquared deal and Dish's on again, off again attempts to gain a foothold in cellular, the real question is, assuming Dish does win the H Block auction, what happens next?
Analyst speculation in January when it all started was mixed.
Susan Welsh de Grimaldo, at Strategy Analytics said, "[Dish is] obviously gearing up for some sort of wireless play."
Saying the H Block get is not a "game changer," Ken Rehbehn, principal analyst at Yankee Group suggested Dish could collaborate with an established carrier as a way to get into cellular.
The final, but not totally unlikely option for Dish would be to simply sell the spectrum off, take the money, and run.
At the time of this writing, Jim Probasco had no position in any mentioned securities.
Posted-In: 4G spectrum America AT&T Barcelona Charlie ErgenNews Events Media Best of Benzinga
View Comments and Join the Discussion!