Large Diamond Unearthed In Sierra Leone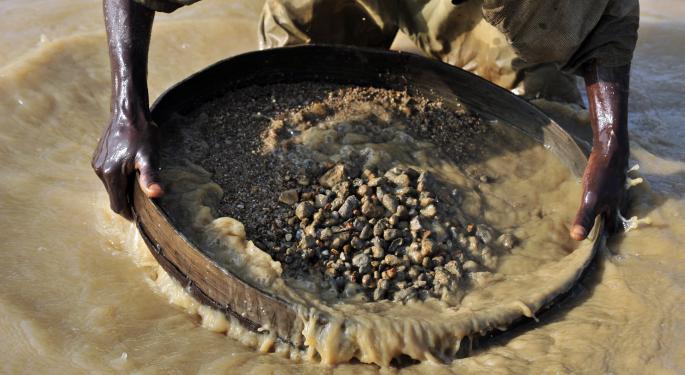 Reports of a major diamond discovery in western Africa over the weekend have started to make noise.
Sierra Leone's National Minerals Agency, according to Agence France-Presse, says a diamond, worth around $6.2 million, was unearthed in the country's eastern Kono district.
"This 153.44-carat diamond is one of the finest diamonds to be found in Sierra Leone in the last 10 years," the agency said in a statement.
Sierra Leone, one of the world's poorest countries, is still recovering from a devastating, 11-year-long civil war that ended over a decade ago. That war also popularized the term "blood diamond," meaning diamonds and other precious gems sold to help arm and advance such conflicts.
Related: Still On Top: Eight Of The Longest-Serving CEOs
In the meantime, Sierra Leone is working on attracting more international investment via its wealth in diamonds, gold, titanium ore and other mineral riches.
According to the World Diamond Council, about $13 billion worth of rough diamonds are produced annually worldwide – with African nations producing about 65 percent of that total. Less than a third of all diamonds are considered gem-quality, with the rest going for industrial use. But the international diamond jewelry industry continues to grow – reportedly increasing three-fold in the past 25 years – with sales of over $72 billion per year.
Late last month, a rare, blue diamond was discovered at the renowned Cullinan mine in South Africa. The Daily Mail newspaper says the grape-sized diamond has unusual clarity, and might bring over £10 million ($16.6 million) when sold, But the mine's owners, Petra Diamonds (OTC: PDMDF), say they won't know the stone's true worth until a buyer emerges.
Posted-In: News Commodities Politics Events Global Economics Markets Media Best of Benzinga
View Comments and Join the Discussion!