WhatsApp Wasn't A 'Desperate Acquisition' For Facebook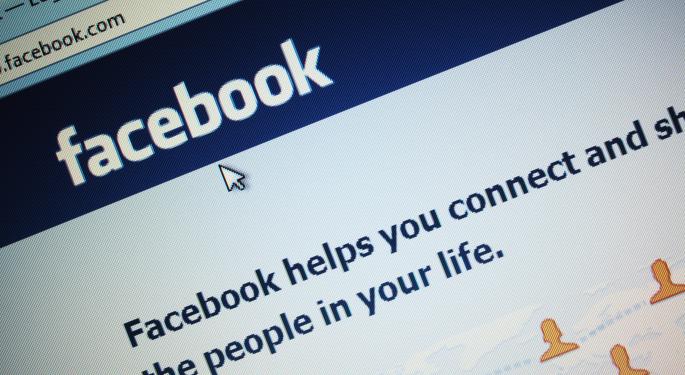 Facebook's (NASDAQ: FB) $16 billion acquisition might seem extreme, but Sterne Agee analyst Arvind Bhatia said that it shouldn't remind users of the bloated dot-com days.
"I think it is quite different this time around," he told Benzinga. "Facebook is not struggling. This isn't like a desperate acquisition."
Bhatia said that when you look at WhatsApp's core user base (which includes more than 450 million monthly active users) and where it's headed, the price is "actually reasonable."
"Imagine when they have a billion users and they're charging $1 per user per year, you could be looking at a billion dollars in revenue, [and] most of that's gonna be profit," he said.
Paying With Stock
Bhatia said that Facebook is really benefiting from the fact that its "currency" (Facebook's stock price) is very strong.
"The stock price is at an all-time high, so that works to their advantage," said Bhatia. "They can buy this company for eight percent of their shares and then calculate if this is gonna be worth it or not. You have to look at it that way when you look at the price tag. When they bought Instagram, everybody had the same reaction. A billion dollars!? I think at that time those guys had 30 million users."
That comes out to roughly $30 per user. Bhatia estimated that Facebook is paying $42 per WhatsApp user.
"Again, a lot of it was in stock, so if Facebook shares were half where they are today, you would say that they bought it for half the price. They're using their stock as currency. I think that helps them. That's the silver lining in the otherwise sticker shock that they have."
Related: Did Instagram Get Screwed By Facebook's $1 Billion Payout?
If Facebook had been successful in its attempt to acquire Snapchat, Bhatia estimated that the company would have paid $100 per user.
"[WhatsApp] is 15 times larger than Snapchat and growing like a weed," Bhatia added. "This is a different scale and a different use case. This is unique. Whether or not they got Snapchat, [WhatsApp] may have still been on their radar."
Disclosure: At the time of this writing, Louis Bedigian had no position in the equities mentioned in this report.
Posted-In: Arvind Bhatia comments Facebook Sterne Agee WhatsAppM&A News Tech Best of Benzinga
View Comments and Join the Discussion!