Robocoin Brings Bitcoin ATMs To The United States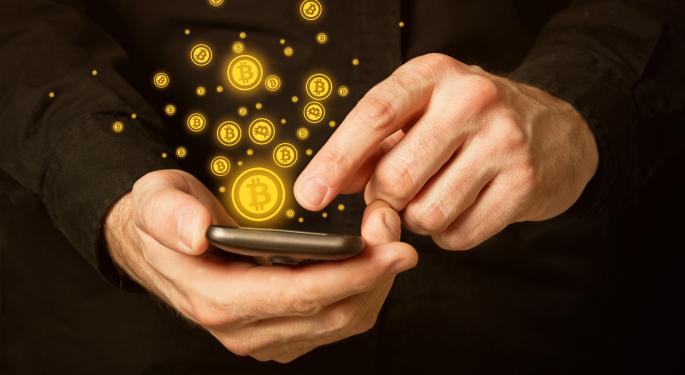 Bitcoin automated teller machine maker, Robocoin, plans to install its first Bitcoin ATMs in the United States this month, Reuters reported.
Kiosks will be installed in Seattle, and Austin, Texas. They are similar to regular ATMs, except they can scan government-issued pieces of identification to confirm user identities.
According to Reuters, people can trade bitcoin for cash and vice versa at the ATMs by transferring funds to or from a virtual wallet on their smartphones. A Robocoin ATM costs about $19,000.
Robocoin is a small company comprised of only four employees. The Las Vegas-based company installed its first bitcoin ATM at a coffeehouse in Vancouver last fall. According to the company's blog, the Vancouver ATM exceeded $1,000,000 CAD in volume and had over 1,500 transactions. Over half of the transactions generated virtual new wallets, the blog says, suggesting that the ATMs are attracting new bitcoin users.
Related: What Companies Accept Bitcoin?
The ATM in Austin will be located at the HandleBar, according to TechCrunch, and will begin operation on February 20. Robocoin kiosks have also been shipped to Alberta, Canada and Asia.
Businesses that want to install a Robocoin kiosk need to have an official Money Transmitter License or to register as Money Service Business.
TechCrunch said that the kiosks use "bank-grade" hardware and security systems, with a safe that protects the computer and cash. Robocoin's servers aren't publicly accessible from the Internet.
Other Bitcoin machines
Another company, Lamassu, launched a Bitcoin vending machine at an upscale cigar bar and lounge in Albuquerque, New Mexico, according to a press release. Lamassu is selling 1-4 units for $5,000, 5-9 units for $4,500 and 10 or more units for $4,000.
LocalBitcoins.com has also produced a bitcoin ATM that launched February 17, according to CoinDesk. The company has only built five machines, but it wants to start mass-production. Each unit costs €1,990 (approximately $2,732).
Posted-In: BitcoinNews Entrepreneurship Commodities Economics Small Business Markets General
View Comments and Join the Discussion!