Top Trending Tickers On StockTwits For February 18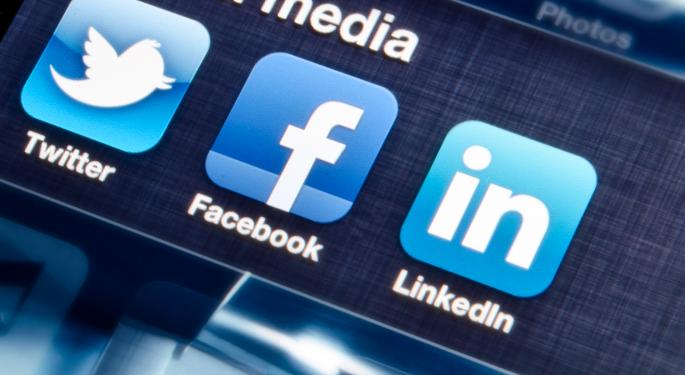 Here's a look at the top tickers trending on StockTwits.com.
Forest Laboratories and Actavis: Major merger
Investors woke up to news reports that Actavis (NYSE: ACT) has agreed to acquire Forest Laboratories (NYSE: FRX) for $25 billion in cash and stock. Investors will receive $26.04 in cash and 0.3306 Actavis shares for each share of Forest Laboratories common stock.
"With this strategic combination, we create an innovative new model in specialty pharmaceuticals leadership, with size and scale, a balanced offering of strong brands and generics, a focus on strategic, lower-risk drug development, and - most important - the ability to drive sustainable organic growth," said Paul Bisaro, Chairman and CEO of Actavis in a company press release. "Bolstered by one of the deepest and most diversified product portfolios in the industry with an exceptionally strong pipeline, this transaction creates a powerful engine for generating long-term, double-digit revenue and earnings growth."
Shares of Forest Laboratories were trading higher by 29.5 percent in the pre-market session while Actavis was trading higher by eight percent.
Prana Biotechnology: Phase II results impress investors
Prana Biotechnology (NASDAQ: PRAN) reported that its PBT2 treatment for Huntington disease has successfully met its primary endpoints of safety and tolerability in a Phase II study which involved 109 patients.
PBT2 statistically improved executive function of only some Huntington's patients who received a 250 mg dose. The drug failed to bring about significant improvements in other secondary efficacy measures such as motor, functional and behavioral assessments.
Dr Rudy Tanzi, Professor of Neurology at Harvard Medical School and Prana's Chief Scientific Advisor, commented that "the observation of significant improvement in executive function with PBT2 in this clinical trial for Huntington disease and the previously reported Alzheimer's trial, suggests a common mechanism for neurodegeneration in these diseases based on metal interactions. In my opinion, these findings significantly elevate the potential for PBT2 as an effective therapy for both Huntington disease and Alzheimer's disease."
Shares were trading higher by 15.3 percent in the pre-market session.
Priceline.com: Can the momentum continue?
After rising 200 points in two weeks, investors are debating if Priceline.com (NASDAQ: PCLN) can continue its momentum and create new 52 week highs. The industry is certainly hot following strong quarterly reports issued by Orbitz, Priceline and Expedia.
The 52 week high for Priceline.com is $1,284.70. Shares closed on Friday at $1,279.98.
Shares were trading higher by 0.40 percent in the pre-market session.
BioMarin: Conference call scheduled for today
On Friday, BioMarin (NASDAQ: BMRN) announced that its Vimizim treatment has received FDA approval. The treatment is intended for patients with Mucopolysaccharidosis type IVA (MPS IVA; Morquio A syndrome).
"This approval and rare pediatric disease priority review voucher underscores the agency's commitment to making treatments available to patients with rare diseases," said Andrew E. Mulberg, M.D., deputy director, Division of Gastroenterology and Inborn Errors Products in the FDA's Center for Drug Evaluation and Research (CDER). "Prior to today's approval, patients with this rare disease have had no approved drug treatment options."
The company hosted a conference call at 8:00AM ET to discuss the FDA approval. Additionally, management will review preliminary fourth quarter and full-year 2013 financial rsults and provide 2014 guidance.
Shares were trading higher by 0.82 percent in the pre-market session.
Posted-In: Actavis Andrew MulbergPaul Bisaro biomarin forest laboratories PB2 Prana BiotechnologyNews Pre-Market Outlook Best of Benzinga
View Comments and Join the Discussion!