Sources: SoftBank And Sprint Set To Decide On Possible T-Mobile Bid Soon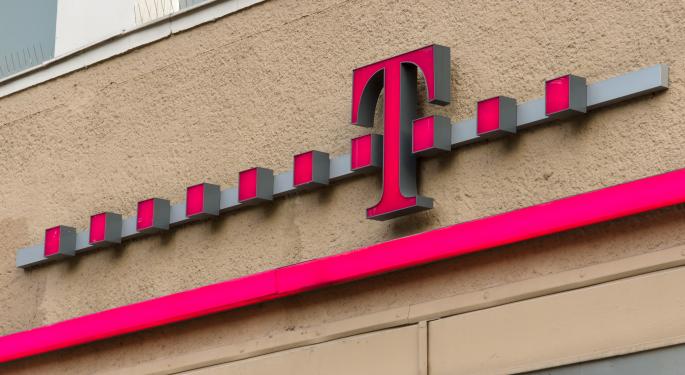 In business, one way to eliminate competition is to buy it out. SoftBank founder, Masayoshi Son and Sprint (NYSE: S) CEO, Dan Hesse, are in the midst of making just such a decision with regards to T-Mobile US (NYSE: TMUS), according to Bloomberg.
Of course, Son and Hesse would strongly argue that it's not about eliminating competition but about increasing it by merging the No. 3 and No. 4 wireless carriers. This has become a matter for U.S. regulators, including the Department of Justice and the Federal Communications Commission, to weigh in on.
Sources told Bloomberg that Son would meet with T-Mobile owner, Deutsche Telekom after speaking with said U.S. regulators. According to the sources, Deutsche Telekom asked Son to find out what regulatory sentiment for such a deal was before the companies engaged in more serious talks.
Both the U.S. Department of Justice and Federal Communications Commission have resisted such a move in the past, although they haven't completely dismissed the notion.
Related: Is Dish About To Pounce On T-Mobile?
New York University law professor, Chris Sprigman saw the proposal as one of eliminating competition telling Bloomberg, "The argument that a third player in a market wants to merge with No. 4 to compete is old and tired." Sprigman added, "I'd be shocked if the professionals at the FCC and the DOJ are going to look at this the way Sprint wants them to."
As much as Son and Deutsche Telekom want to complete the deal, they would not, sources said, if they didn't think regulators would approve it. Regulators could also require concessions, including divestitures, from SoftBank and Deutsche Telekom that would nix the whole thing, according to one Bloomberg source.
Son and Sprint have argued that Verizon and AT&T, the top two wireless carriers in the market, were so dominant that without a merger between No. 3 (Sprint) and No. 4 (T-Mobile), real competition was not possible.
That argument has merit. Bloomberg data indicates that more than 75 percent of monthly wireless subscribers are customers of AT&T and Verizon, leaving 25 percent for everyone else, including Sprint and T-Mobile.
On the other hand, Sprint may have to explain its change of heart about acquisitions in wireless. When AT&T attempted to acquire T-Mobile in 2011, Sprint's position was that competition would be hurt if the number of national wireless carriers dropped from four to three.
Stifel Nicolaus analyst, Chris King said, "SoftBank's argument about a super-maverick could make sense at some point in the future, but not now when T-Mobile is winning more market share than anyone else."
King's point reinforces the notion that T-Mobile no longer represented a weak No. 4, but an actual competitor capable of challenging the "big boys."
Meanwhile, talk of a deal between Dish Network and T-Mobile allowing DISH to use T-Mobile's cellular network has continued.
At the time of this writing, Jim Probasco had no position in any mentioned securities.
Posted-In: AT&T Chris King Chris SprigmanNews Wall Street Journal Rumors Events Media Best of Benzinga
View Comments and Join the Discussion!