State Dept. Assessment Of Keystone Project Expected To Anger Pipeline's Opponents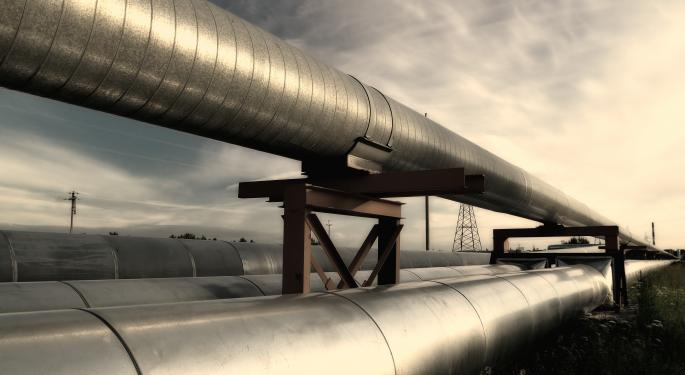 The U.S. State Department released its expected environmental impact statement of the controversial Keystone XL pipeline project on Friday afternoon – and said the project is unlikely to alter greenhouse gas emissions or affect America's hunger for cheap oil.
"Approval or denial of any one crude oil transport project, including the proposed (Keystone) Project," the report noted, "is unlikely to significantly impact the rate of extraction in the oil sands or the continued demand for heavy crude oil at refineries in the United States based on expected oil prices, oil-sands supply costs, transport costs, and supply-demand scenarios."
President Barack Obama is expected to make a final decision on the project in about 90 days. A senior State Department official, who asked not to be identified, told The Washington Post the study "is only one factor that comes into the consideration" of whether the Obama Administration will give energy giant TransCanada (NYSE: TRP), a final go-ahead on the project.
The pipeline, as proposed by TransCanada, would run nearly 1,200 miles, delivering 830,000 barrels of oil daily from tar sand deposits in Western Canada to oil refineries along the U.S. Gulf Coast.
Related: Is China Mobile Planning to Buy a Stake in Vodafone?
TransCanada already has a part of the Keystone pipeline operating, delivering close to 600,000 barrels of crude oil daily from Alberta to refining markets in the American Midwest.
For its part TransCanada has said the $5.3 billion pipeline would require "9,000 skilled American workers" for its construction, along with an estimated 7,000 U.S. jobs for the actual manufacturing of the pipeline, as well as its values, pumps and control devices.
But in an interview last year with The New York Times, President Obama disputed those figures.
"The most realistic estimates are this might create maybe 2,000 jobs during the construction of the pipeline -- which might take a year or two -- and then after that we're talking about somewhere between 50 and 100 jobs in a economy of 150 million working people," he said.
Others oppose the pipeline out of concerns oil spills and other pollution could affect both people and wildlife in America's heartland. And there is also the economic argument -- that the Keystone XL project won't contribute to America's drive towards energy independence.
Billionaire activist Tom Steyer describes Keystone as a "sucker's deal.
"The pipeline project," Steyer wrote in a recent Huffington Post column. "will threaten our land and livelihoods to pump Canadian tar sands' heavy crude through America and out to foreign countries, like China."
And the Chinese goverment he says, has invested over $30 billion in Canadian tar sands development, while owning controlling stakes in several Canadian oil sands projects.
Posted-In: News Commodities Travel Economics Markets Tech Media Press Releases Best of Benzinga
View Comments and Join the Discussion!