Congressional Spotlight Shines on Herbalife Wednesday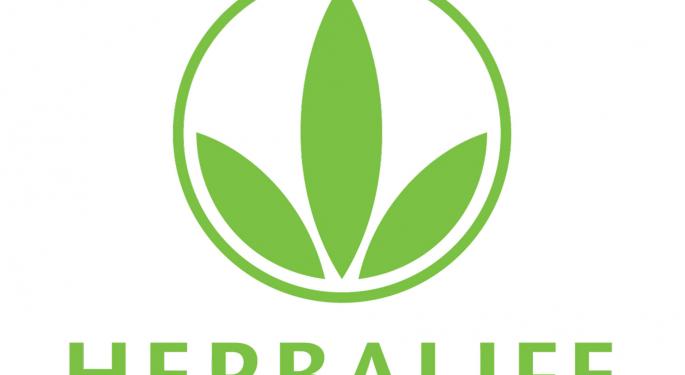 Congresswoman Linda Sanchez hosted a briefing for Congressional staff members Wednesday on multi-level marketing programs, which included Brent Wilkes, President of LULAC, Sally Greenberg, President of the National Consumers League and Prof Bill Keep, an academic expert on all things multi-level. Much of the focus was on Los Angeles-based Herbalife (NYSE: HLF).
Ms. Greenberg told Benzinga that the discussion centered around the fact that these programs, called "pyramid-schemes" by some, attract a large percentage of minorties, who are extremely vulnerable. Mr. Wilkes commented that 60% of Herbalife distributors are Latino.
The panel discussed how minority communities must be made aware of the pitfalls of such programs, which appeal to people with families who like the idea of being able to run their distributorships from home. The panel wanted Federal agencies to take more of an active role in protecting consumers.
Attending the event, via Skype, was an undocumented former Herbalife distributor, who claimed that she invested and lost $40,000 in her Herbalife business and was detained by authorities on the way to an Herbalife conference in Atlanta. She was eventually deported to Mexico.
Absent from the discussion, was any mention of hedge fund manager and Herbalife short-seller Bill Ackman, who spoke to several Congressional lawmakers last year, trying to convince them that Herbalife was a fraud. Last week, Massachusetts Senator Edward Markey sent letters to the SEC and FTC, urging an investigation. On Tuesday, the NY Post reported the Canadian Competition Bureau was investigating Herbalife. Ackman also said he will make a presentation next month, with evidence that the company has operated illegally in China.
Herbalife provided the following comment to Benzinga in an email: " If someone is citing a bad experience as a distributor we would like an opportunity to review and investigate the veracity of the statements being made. Herbalife is the industry leader in consumer protections. We offer clear, accurate and timely disclosures to prospective members regarding potential income-generating opportunities; no minimum purchases and low entrance cost; fully-refundable 90-day money back guarantee for the entrance cost if membership is resigned for any reason; 100% refund guarantee plus shipping costs for return of all unsold product purchased in prior 12 months upon termination of membership; and written acknowledgement of the buyback protections from members when they sign up. We have a 300-person compliance department with a very low incident rate of complaints. On average, there are 1.6 complaints for every 1,000 members."
Herbalife gained $0,28 Wednesday, closing at $62.82.
View Comments and Join the Discussion!