James Altucher Still Holding Vringo, Says Has Room To Go Much Higher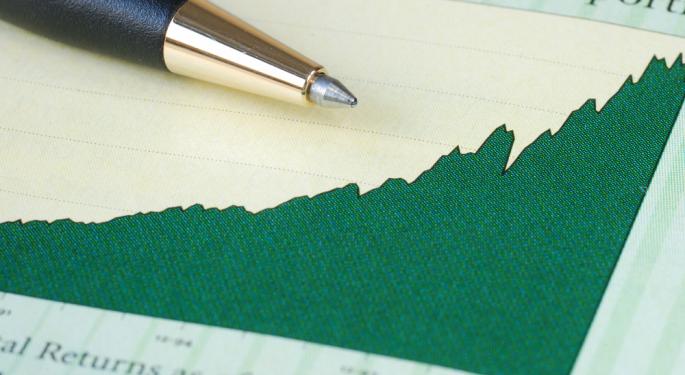 Entrepreneur/Investor James Altucher, who has been bullish on the stock for nearly two years, is predicting a much higher price than $6.50.
When Benzinga spoke with James Altucher Wednesday morning regarding Tuesday's ruling, Altucher said,"Everything has happened exactly as I originally predicted and I'm a holder until at least $20."
This week, Google (NASDAQ: GOOG) has suffered a major defeat in the courtroom when Vringo (NASDAQ: VRNG) announced a US District Order of a post-judgement royalty rate of 6.5 percent against Google for continued and willful patent infringement.
The order related to its fully-owned subsidiary I/P engine, Inc, litigation against AOL, Google et al. for infringement of patents through their Adwords system.
This is a major victory for the company as it was only seeking a total of $700 million in damages from all the defendants collectively. Now that Google is expected to pay more than that amount, it is not surprising the issue has catapulted another 29 percent so far in Tuesday's trading, rising from $3.97 to $5.10.
Vringo was originally awarded approximately $30 million at a trial in 2012, and was also seeking ongoing royalties which the court has now awarded. Google will likely contest the royalty calculation, which could be near $1 billion.
See also: Vringo CEO On Effect Of Internet Articles & Share Price
Prior to today's announcement, Vringo confirmed the court's decision in the case on January 22. However, the actual royalty rate was yet to be announced.
Following last week's announcement, VRNG shares sprinted 22 percent from $3.13 to $3.81. The issue consolidated at that level for the next four trading sessions while the Street digested the news and waited for the final ruling.
Back in November 2012, Altucher detailed a medium case scenario for the value of the of the company to be $700 million (or about $6.40), which would have been a double from its current level ($3.54). Interestingly, that is within a dime of its premarket high of $6.50.
Following Tuesday's announcement, his best case scenario of $2 billion or $18 per share may not be out of the question considering the cash infusion from Google alone.
Now that the Google decision has been rendered with a favorable outcome, the question remains: What will it make from Microsoft, Yahoo, AOL and all of Google's customers? Of course, many will settle and with litigation costs being minimal compared to the payouts, the potential payouts may even exceed Altucher's estimates.
Investors looking to participate on further upside in the issue must be cognizant that a successful appeal by Google could have a devastating effect on its share price. However, if the trend of the current verdict continues, there may be more upside surprises for the issue in the future.
During the premarket session, VRNG reached 6.50 before succumbing to some profit taking. That far exceeds the issue's former all-time high of 5.73 back in October 12 and perhaps is a glimpse into the future of its potential share price.
Check out the video below for an exclusive interview with Vringo CEO Andrew Perlman from June 2013:

>
View Comments and Join the Discussion!
Posted-In: James Altucher VringoNews Legal Markets Media Interview Best of Benzinga