Rumor: Amazon Game Console to Launch in 2014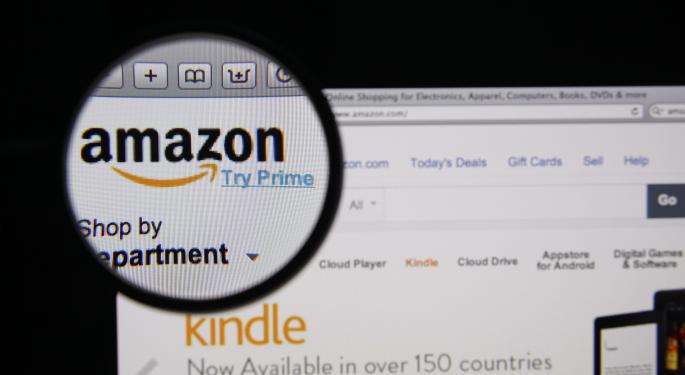 Amazon (NASDAQ: AMZN) kept saying it was not developing a set-top box, but rumors have continued. Most recently, VG 24/7 reported an Android game console was in the works and would retail for "less than $300."
Multiple sources told VG 24/7 that in addition to games, the new system would offer streaming and downloading of music, movies, and television content. Sources said the device would compete directly with Sony, Microsoft, and Nintendo.
Rumors suggested the device would be about the size and design of Sony's PSOne, although most observers said the final product might end up looking quite different from the pre-production unit apparently shown to game publishers.
VG 24/7 said the hardware was being created by Amazon subsidiary, Lab 126, the outfit that designed the Amazon Kindle.
Many, including engadget, questioned a $300 price point, pointing out that demand for such a device seemed unlikely. It was noted that both Apple TV and Roku 3 are much less expensive. In addition, other Android based micro consoles like Ouya and Gamestick have shown limited success in the marketplace.
Related: SodaStream Super Bowl Ad Banned, Again
Rumors persist, however, including suggestions the Amazon device would launch in 2014. Gigaom, like others, said the less than $300 price point seemed "awfully high," but noted that the addition of high-profile game titles or the integration of unique features such as 4K video might make the unit attractive none-the-less.
Of course, "less than $300" could also mean $100 and a device similar to Gamestick or Ouya that offered full integration with Amazon's Prime Instant video service. Such a device might be popular.
Then there's this. Amazon recently sent out notices regarding an event to be held in Boston on Thursday, January 30. Originally, the notice, for invited developers only, mentioned "a new revolutionary V1 product that will allow us to deliver digital media to customers in new ways and disrupt the current marketplace."
According to that version of the invite, Amazon said it believed the new product would be "even bigger than (the) Kindle!"
In the current version of the invitation, the information about "a new revolutionary V1 product" was taken down and replaced with information about existing Kindle devices.
TechCrunch reported last August that Qualcomm's Snapdragon processors would power the new Amazon console. That is notable since the Qualcomm MPQ Snapdragon chip is designed specifically for smart televisions and set-top TV boxes.
At the time of this writing, Jim Probasco had no position in any mentioned securities.
View Comments and Join the Discussion!
Posted-In: 4K video Amazon AndroidNews Rumors Events Tech Media Best of Benzinga