How Verizon Might Utilize Intel's On Cue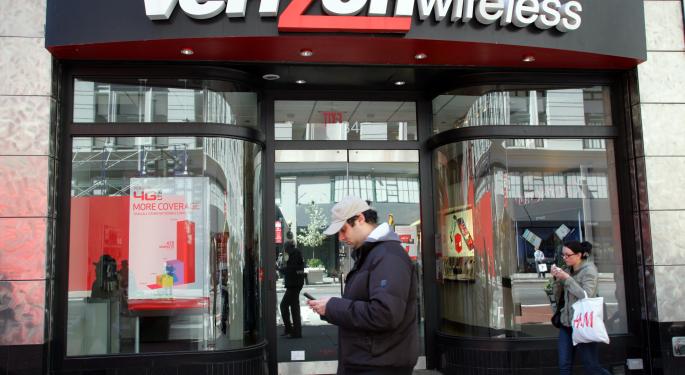 Verizon (NYSE: VZ) hopes to pull off what Intel (NASDAQ: INTC) could not – streaming live and delayed television, along with DVR, all in one service.
Verizon bought out Intel's internal Media team and its On Cue pay-tv service, which it said it initially planned to integrate with its in-house FiOS broadband pay television service.
According to Wired, Intel was handing over a product that represented something Apple, Google, and Microsoft had failed to create – traditional network television programming, streaming services, and a full bundle of DVR options – all in a single box.
All this from a company better known for servers and computer chips. It was quite a stunt, orchestrated by Intel's former CEO, Paul Otellini, who tagged Intel Media manager, Erik Huggers, in 2012 to come up with an innovative pay-tv service for the Intel brand. Huggers and his team came through. On Cue was born and it worked.
Instead of launching it, Intel decided to sell – to Verizon for $200 to $300 million. It was all part of an Intel decision to focus on its "core business."
Related: Verizon and AT&T Unveiling Plans to Compete with T-Mobile 'Jump' Plan
Now Verizon has the goods and, more importantly, the means to deliver. First through its existing network of FiOS customers and eventually via its 100 million mobile customer base – something Intel would have had to build from scratch.
Intel's plan, revealed at All Things D's Dive Into Media last February, was to offer pay television services through broadband provided by Intel. Customers would choose from a variety of "smart bundles" including one for movie lovers, another for sports fans, and so forth.
The On Cue box used network logos instead of channel numbers. The logos could be placed in any order and selecting one would give the viewer a choice of current shows, as well as those that had already been aired.
A Verizon spokesperson said the acquisition would provide both "the platform and skill sets for Verizon to expand the depth, breadth and scope of its video offerings — both in and outside of FiOS markets, and including mobile offerings leveraging Verizon's industry-leading 4G LTE network."
Verizon's latest deal replaced one the company had been working on with Comcast designed to help Verizon gain a larger footprint in television. Verizon's new plan is to use Intel's Media and On Cue products to grow out its limited FiOS service and compete directly with its former partner.
On Cue is a fully developed product. All Verizon has to do is adapt and sell it. One way to do that, according to Gigaom, would be to use OnCue to transition FiOS TV to a true IP-based platform – at least for starters. That alone, the website said, would represent a good investment.
At the time of this writing, Jim Probasco had no position in any mentioned securities.
View Comments and Join the Discussion!
Posted-In: 4G LTE Apple Comcast Dive Into MediaNews Events Tech Media Best of Benzinga