Fortune Magazine's Best Places To Work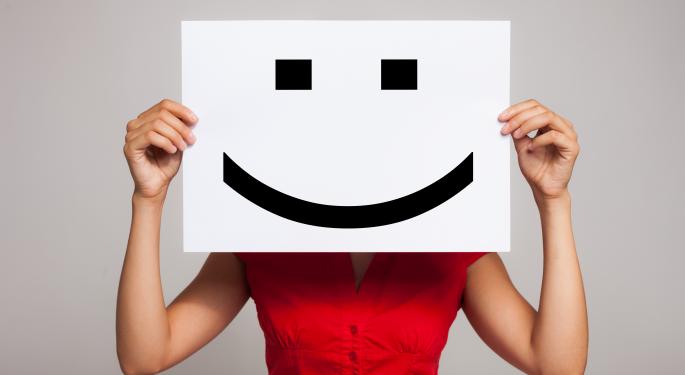 Do you work for Google?
If so, congratulations! And, stay where you are because your employer is number one (for the fifth time) in Fortune magazine's 17th annual list of the 100 best companies to work for.
If you are looking for a job, or looking to change jobs, and Google isn't in your future, do not despair. There are plenty of other companies in Fortune's top 100 that offer desirable positions. Better yet, most of them are hiring.
Combing the list, job seekers will note everything from tech companies with fitness centers, play areas, and gymnasiums to more traditional employers with amazing health care plans and attractive starting pay as well.
The top companies, overall, are:
1. Google (NASDAQ: GOOG)— Mountain View, California: With stock priced north of $1,100, Google is attractive to employees as well as investors. That's because all Google employees are also shareholders. The company also appeals to the philanthropic streak in its workers by donating $50 for every five hours an employee volunteers. Google's website is www.google.com
2. SAS — Cary, North Carolina: This software developer features an on-site health center, which the company also makes available to family members. The facility is not merely a room with a nurse and a blood pressure monitor either. The SAS health center features 53 medical and support staff, including nurses, doctors, registered dietitians, lab techs, a psychologist, and three physical therapists. The SAS website is www.sas.com
3. The Boston Consulting Group – Boston, MA: Strategy consultant, BCG, celebrated 50 years in business last year, following which each employee received a special interactive desk sculpture. The company is well-known for exceptional employee compensation and an aggressive recruiting process. Company website is www.bcg.com
4. Edward Jones — St. Louis, Missouri: Edward Jones is the fourth-largest financial services firm in the U.S. The company's 3,000 new hires last year joined a network of employees known for their longevity with Jones. With turnover of only eight percent, the company is obviously doing something right. Edward Jones website is www.edwardjones.com
5. Quicken Loans — Detroit, Michigan: This high profile mortgage lender is hiring, almost with a vengeance. (See below.) One unusual incentive offered by Quicken recently included $20,000 in forgivable home loans to employees willing to move to the city of Detroit. Quicken's website is www.quickenloans.com
Speaking of job openings, the leaders in that area include number 78, Ernst & Young, with 16,500 current job openings; number 61, Deloitte, with 12,000 jobs available; and number 84, Intel, which has 7,000 slots to fill.
Finally, as for those all-so-desirable company perks, the list includes a number of benefits and tweaks that would make anyone glad to drag himself or herself out of bed on a Monday morning and drive to work.
Take number 60, Bingham McCutchen, for example. This law firm offers its Boston-based employees two box seats to a Red Sox game annually. Other benefits include tickets to concerts at TD Garden, Gillette Stadium, and Fenway Park.
Or, how about number 79, Discovery Communications? In July, Discovery workers enjoyed a screening of Here Comes Honey Boo Boo, Special Edition: The "Watch n' Sniff" episode in which each employee received a card they could scratch to match appropriate odors with the family's antics.
On the more positive side of the "perks" equation, Oprah Winfrey also visited and chatted with employees in November.
The bottom line is this: No matter what your area of expertise, there are companies who are hiring right now, who offer a work environment, benefits, and salary anyone would be happy to have.
Check out the entire Fortune Magazine Top 100 Best Employers list here.
Posted-In: 100 Best Companies to Work For BCG Bingham McCutchen BostonPsychology Media Personal Finance General Best of Benzinga
View Comments and Join the Discussion!