European Billionaire to Wall Street: You Are Wrong on Emerging Markets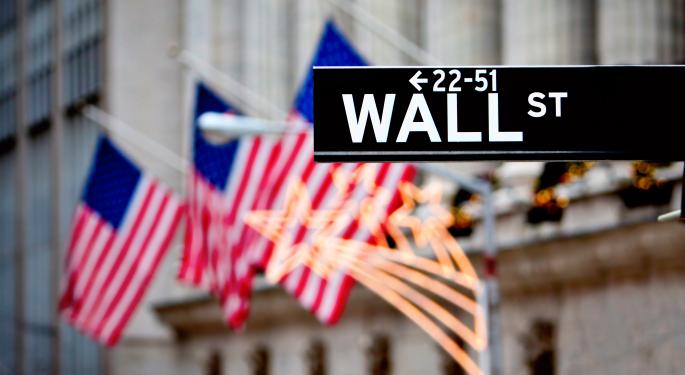 Benzinga reported on Tuesday on a growing number of Wall Street banks that have turned negative on emerging markets.
Goldman Sachs (NYSE: GS), JPMorgan (NYSE: JPM) and Morgan Stanley (NYSE: MS) advise their clients to avoid exposure across multiple assets classes in emerging markets such as China, India, South Africa, Indonesia, Russia and others.
On Friday, Kristoffer Stensrud, a Norwegian-based investor and founder of an $8 billion emerging market fund, called Skagen AS urging his clients to ignore Wall Street's bearish stance towards emerging markets.
According to Bloomberg, Skagen AS has outperformed funds run by Goldman Sachs and JPMorgan over the last decade. Skagen's emerging markets only fund returned an annualized 15 percent over the past 10 years, the fifth-best performance among 1,116 funds that Bloomberg tracks.
Related: Wall Street Banks Turn Negative on Emerging Markets
"Emerging markets fundamentals are actually stronger now than they were in the past, and they are certainly stronger than developed-market countries, especially if you factor in the policy room for maneuver," Stensrud said. "In addition to that, I would argue that valuation and technicals matter just as much as fundamentals at this juncture."
"There's an election cycle starting this January in Egypt, India, Indonesia, Thailand and South Africa," Strensrud said. "South Africa is interesting because of the social unrest over the past year. They may be more committed to statuary reforms and we might see a change of policy or a change in government."
Stensrud revealed that he is most interested in pursuing investments in the South African service sector, Chinese Internet companies and auto manufacturing companies in several emerging-markets.
Hyundai is a top name for Stensrud, who predicts the South Korean auto manufacturer will be "the world's next Toyota, master of the universe, best manufacturing, highest quality, best design and affordability, highest level of productivity."
Posted-In: Chinese Internet Companies Emerging Markets Goldman Sachs Hyundai JPMorganNews Markets Media Best of Benzinga
View Comments and Join the Discussion!