Target's Latest Problem – Gift Cards That Don't Work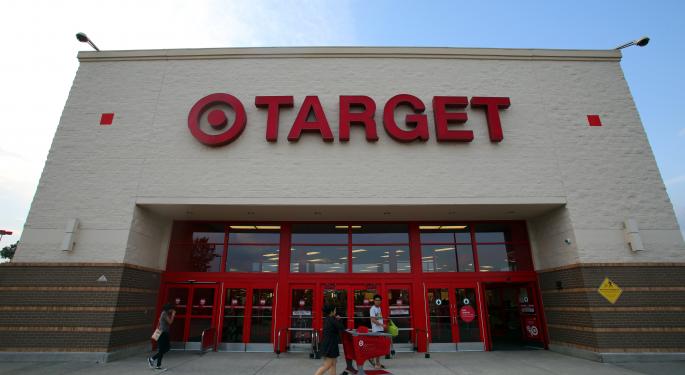 In what is rapidly becoming a comedy of errors, Target (NYSE: TGT) announced Tuesday yet another major problem. This time the issue was an unspecified number of recently sold gift cards that were not properly activated and showed a zero balance.
Target spokeswoman, Molly Snyder, in an email to The Associated Press said, "We are aware that some Target gift cards were not fully activated and apologize for the inconvenience."
Although Target refused to provide an indication of the number of cards affected, the company said it was less than 0.1 percent of the total number of gift cards sold over the holiday period.
However, a source told Fox 9 News in Minneapolis the problem, which was caused when Target cashiers scanned the wrong code when trying to activate cards, could affect up to 40,000 gift cards sold across the U.S.
This latest snafu, following in the wake of a massive security breach in which 40 million debit and credit card holders had their information stolen, is anything but good news for Target. In the breach, which happened two weeks ago, customer names, credit and debit card numbers, expiration dates, security codes, and encrypted PINs were all stolen.
Related: More Bad News For Target
Brian Sozzi, CEO and chief equities strategist at Belus Capital Advisors said, "It's another black eye that makes you question the internal operating procedures of Target." Sozzi added, "Target needs to be doing everything perfectly. It can't afford to lose any more confidence among its guests."
The security breach investigation was barely underway when this latest problem surfaced. Target said it was working with the Secret Service and the Department of Justice to resolve the breach. The gift card problem was not related to the security breach.
The company said customers with gift cards could check the balance by following instructions on the card. If the card shows a zero balance, they could bring the card to any Target service desk or call 800-544-2943 for help.
Meanwhile, Fox 9 News reported that when it tried calling the listed number a recording indicated that lines were "extremely busy" and advised that the wait to speak to a Target team member was taking much longer than usual. Callers were advised to "call back in a bit."
Some customers were told they would have to bring in a gift receipt for a non-working gift card in order to have the matter taken care of, although a Target spokesperson told Fox 9 News that was not the case.
The combination of multiple problems and both slow and confusing customer service could have an adverse effect on Target, although the company's stock closed at $63.27 Tuesday, up $0.80 on the day.
At the time of this writing, Jim Probasco had no position in any mentioned securities.
View Comments and Join the Discussion!
Posted-In: Belus Capital Advisors Brian Sozzi Department of Justice gift cards MinneapolisNews Events Media Best of Benzinga