Mulally's Absence Strengthens Speculation CEO Will Be Leaving Ford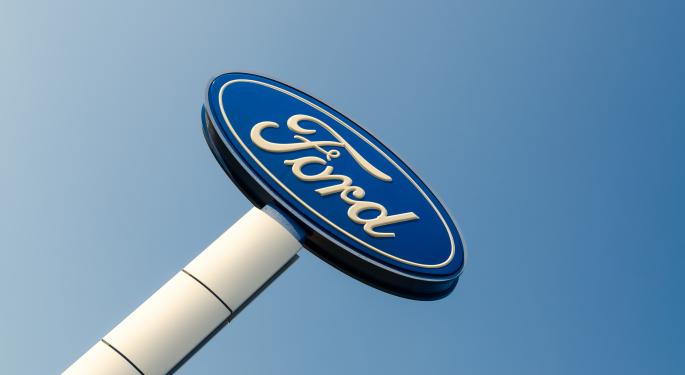 As each day passes, it is becoming clear that Ford Motor (NYSE: F) and its current CEO Alan Mulally are set to part ways.
Reuters reported that Mulally was recently absent at a key weekly meeting where top executives gather to work through some of the company's most pressing issues. Taking Mulally's place at the meeting was Mark Fields, the company's chief operating officer.
Fields joined the company 24 years ago straight out of Harvard Business School and has been a "lifer" at the company.
"Collectively we have helped change the culture – it's not just relegated to one particular individual," Fields told reporters in September. "It's really about all of us looking to build on the things over the years that have made our culture so strong," he added.
Related: Ford's Board Waiting to Hear About Mulally's Future Plans
The 68-year-old Washington State native Mulally is considered to be Microsoft's (NASDAQ: MSFT) top pick to replace the outgoing Steve Ballmer.
Reuters reported that regardless if Microsoft gives Mulally top ranks, he is unlikely to stay in Ford's driver seat and lead the company through 2014. Such a move would completely go against numerous statements by Ford that Mulally plans to stay with the company through the end of 2014.
Mulally would leave behind a legacy, particularly his "One Ford" initiative, that would be synonymous with steering the company in the right direction following the company's 2006 lows when it lost $12.7 billion.
The key question that investors and industry watchers are asking is what will happen to the company once Mulally leaves?
"When the alpha goes away, does the new alpha step up?" Guggenheim Securities analyst Matthew Stover asked. Would the company revert back to a corporate atmosphere that Bill Ford once described as having "more intrigue than Czarist Russia?"
One thing remains for sure - the company's board of directors is running out of patience and have put the heat on Mulally for further clarity ahead of what is shaping up to be a busy new year. The company is set to launch an all-new Mustang sport car and an overhaul of its most profitable vehicle, the F-150 pickup truck.
View Comments and Join the Discussion!
Posted-In: Alan Mulally Bill Ford F-150 Ford Ford 2014News Rumors Management Best of Benzinga