Verizon Could Announce OnCue Deal This Week, Say Sources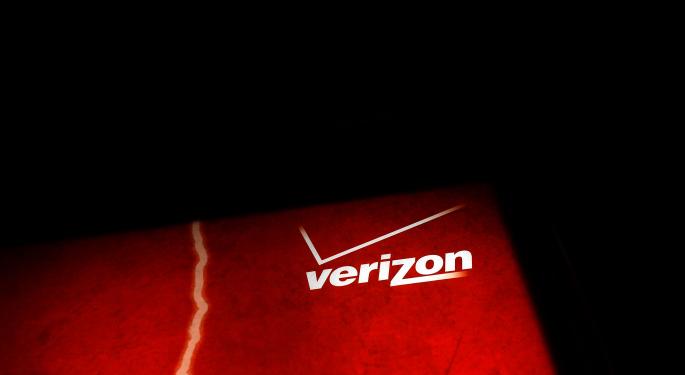 Recent industry chatter about the possibility of streaming only cable may have been more than idle chatter.
Sources told Bloomberg Friday that Verizon Communications (NYSE: VZ) was close to a deal with Intel (NASDAQ: INTC) to buy its OnCue Internet based pay-tv service. According to Bloomberg's sources, announcement of a deal could come this week.
Intel decided to seek a buyer for the service this year after concluding that the cost of programming and marketing was too much.
In addition, as the world's largest chipmaker, Intel management wanted to focus on selling that product in the mobile market to make up for lower sales in the computer space.
If the deal goes through, Verizon would use OnCue as an extension to its popular FiOS fiber-optic service. The net result could be much more competition with traditional cable and satellite providers as well as an opportunity to introduce more interactive services, including advertising innovation cable and satellite cannot easily provide.
Related: 'Streaming Only Cable Service is Coming,' Say Experts
Pacific Crest Securities analyst, Andy Hargreaves said, "It has the potential to change U.S. pay-tv forever." Hargreaves added, "Untethering the linear video service from the network could dramatically increase competition."
Intel's OnCue system is capable of streaming content, not only to televisions, but also to smartphones and other devices.
This has the potential to give a huge boost to the notion of television "everywhere," removing the restrictions of cable's dedicated lines.
In addition, according to Hargreaves, services like OnCue could speed up the introduction of "hardware light" content delivery. Consumers could easily switch from one content provider to another – based on price, service, or both – increasing the need for competitive pricing.
Not everyone is a fan of streaming only cable. DirecTV CEO, Mike White told investors December 12, "I don't think the Intel idea is a very good idea." White said that since the system requires customers to get a separate broadband connection, it's not a stand-alone service, something that gives cable and satellite providers a distinct advantage.
In addition, White expressed concern that the sheer volume of content being streamed would be too much for a broadband connection – especially with services like Netflix.
Others, like technology industry analyst, Jeff Kagan, took a more measured approach saying, "More competition is always a good thing, especially in the changing pay television space."
Kagan added, "The potential is there for Verizon to increase competitive pressure on this segment, but I will have to see that happen before I get too excited about it. Verizon has been disappointing during the last couple of years. I hope this set's their growth engine back in high gear again."
At the time of this writing, Jim Probasco had no position in any mentioned securities.
Posted-In: Andy Hargreaves cable DIRECTV fiber-optic serviceNews Rumors M&A Media Best of Benzinga
View Comments and Join the Discussion!