Laurent Potdevin To Replace Christine Day As CEO of Lululemon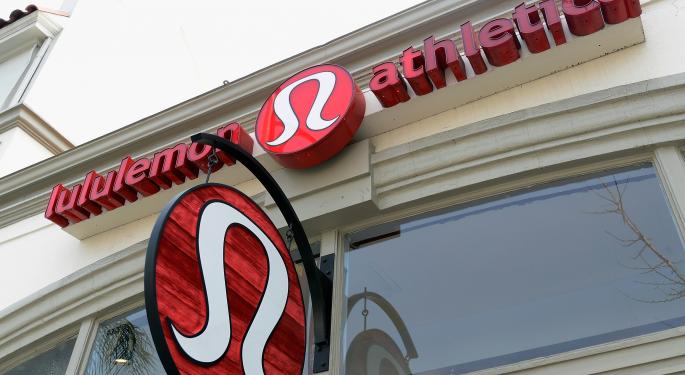 After a months long search which included a quirky job ad on its main webpage, Lululemon (NASDAQ: LULU) has announced it has hired a new CEO.
Laurent Potdevin will replace outgoing CEO Christine Day in January 2014. Potdevin is a current President at TOMS and brings to the table years of experience in fashion and retail. Potdevin was a former executive at Burton Snowboards, a company that manufacturers snowboards and a fashion line.
"I am excited and honoured to be joining Lululemon," Potdevin told the Toronto Star. "It is an exceptional brand with an extraordinary team that creates technical, beautiful products and builds authentic consumer experiences."
The Vancouver based athletic apparel-maker has struggled in 2013 with quality control and public image blunders. Back in March the company took its black yoga pants off the shelves because the sheer material was see through.
See also: Salesforce.com's President of Global Sales Leaving for New Relic
The company's Founder and Chairman Chip Wilson further ignited the fire by stating "quite frankly, some women's bodies just actually don't work for it," suggesting that the customer's weight is to blame for the see through scandal, and not problems in production.
As part of the CEO announcement, the company also revealed that Wilson will resign from his role in June 2014. Michael Casey, a former exec at Starbucks (NASDAQ: SBUX) will become non-executive chair. Casey has sat on the company's board since 2007.
Analysts at Oppenheimer view the new CEO announcement as a positive move. "The CEO announcement came sooner than the market was anticipating (search ongoing since June), and we think will be viewed positively given Mr. Potdevin's fitness/lifestyle executive experience at Burton Snowboards and his global expansion efforts at TOMS," said Anna Andreeve in a analyst report released December 10. "The Wilson resignation was unexpected, and in our view should clear the air from the recent distraction of recent "customer body types" comments," the analyst added.
Analysts at Canaccord Genuity share a similar sentiment that Potdevin brings a lot to the table. "In the last five years, TOMS has become one of the fastest growing global footware brands while also spurring a movement toward conscientious consumerism, indicated a solid cultural fit with Lululemon," said Camllo Lyon in an analyst report released December 10. "Mr. Potdevin has strong experience with global brands, an asset that will help Lululemon achiev its full international growth potential over the coming years," the analyst added.
Shares are Perform rated with a $65 target at Oppenheimer while shares are Buy rated with a $90 target at Canaccord Genuity.
Lululemon is expected to release its quarterly results on Thursday December 12.
View Comments and Join the Discussion!
Posted-In: Anna Andreeve Burton Snowboards Camllo Lyon Cannaccord Genuity Chip Wilson Christine DayNews Management Best of Benzinga