SolarCity to Back Up Solar Panels with Tesla Batteries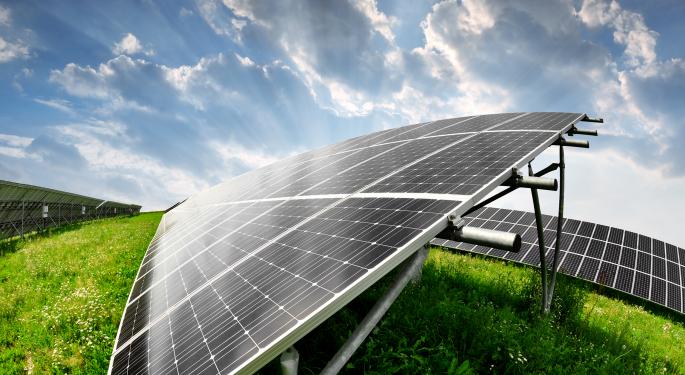 One of the largest bearish arguments against solar stocks has always been the simple fact that the sun doesn't always shine.
SolarCity (NASDAQ: SCTY) came up with a solution: use big battery packs that will provide backup power while lowering electric bills. Elon Musk's Tesla Motors (NASDAQ: TSLA) will supply the batteries to SolarCity.
Musk is one of the original founders of the company and sits on the board of directors. Musk's cousin, Lyndon Rive, is the company's CEO.
According to Businessweek, the batteries will be available to commercial customers at first. The company is conducting pilot tests with its residential customers in California.
Related: Activist Steyer: Reject Keystone XL Pipeline
It could be years before the use of a Tesla-powered battery pack would make sense for homes as it would for businesses. Many businesses are charged for the amount of electricity consumed, in addition to the level of electricity needed from a grid at any one time.
SolarCity's solar panels can lower the cost of electricity when the sun is shining brightly. Tesla-powered batteries will lower demand charges by 20 percent when the sun has set or it is cloudy outside.
If power goes out at a business, the Tesla-powered battery could kick in and run critical systems for several hours or even several days if it is sunny enough for the battery to recharge with solar electricity.
A typical commercial battery system will likely have a price tag over $100,000, based on a $1,000 per kilowatt-hour rate. SolarCity indicated it will offer the battery as a service for a monthly fee instead of charging customers.
Posted-In: Elon Musk Lyndon Rive Solar Power solar powered battery pack SolarCity TeslaNews General Best of Benzinga
View Comments and Join the Discussion!