Why Tesla Was Up 16 Percent Tuesday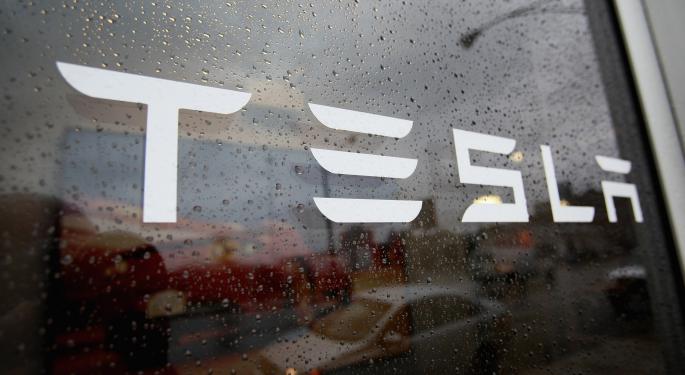 The conventional wisdom was that the recent slump in Tesla (NASDAQ: TSLA) was nothing more than profit taking after a triple digit gain in 2014, but if Tuesday's stock action is any indication it was much more about its recent negative press than it was about profit taking.
Tesla ended Tuesday up more than 16 percent after it was announced that a German agency did an exhaustive review of the Model S's three recent car fires and found no inherent defects in the car.
The timing of the accidents is unfortunate for the electric car maker. Two Model S sedans caught fire after striking road debris. In both cases, the drivers were able to pull over and exit the vehicle before the fire ignited. In a third incident in Mexico, a Model S caught fire after being involved in a crash. All the fires were within a small period of time making people believe that a design defect may be the cause.
In early November, Tesla CEO Elon Musk said there was no reason for a recall of the car. "If you read the headlines, it sounds like Teslas have a greater propensity to catch fires than other cars. In reality, nothing could be further from the truth."
In a seemingly nitpicky criticism of the German report, some are saying that the report mentioned that it reviewed "document" to come to its decision although the wording is more likely a translation error.
Related: The Hedge That Continues to Protect Tesla Longs
The Germans may have cleared the Model S but the U.S. review is still ongoing. The U.S. National Highway Safety Administration said last month that it had opened a formal investigation into the three fires.
The fires may have provided the catalyst for profit taking on a high multiple stock but the double digit reaction to yesterday's news indicates that investors were far more worried about the first than previously thought.
Taking Tuesday's large move into account, the stock is now down about 25 percent from its $193 high but still up 328 percent on the year. But is now a good time to buy? An outsized move like the one seen on Tuesday is not, in itself, a solid technical indicator. Investors will likely watch for follow through and await the results of the U.S. probe before making any longer-term bets.
Disclosure: At the time of this writing, Tim Parker had no position in the companies mentioned.
Posted-In: Elon Musk Model S Tesla U.S. National Highway Safety AdministrationNews Technicals Events Trading Ideas Best of Benzinga
View Comments and Join the Discussion!