Latest IBM Data Good For Apple, Bad for Social Media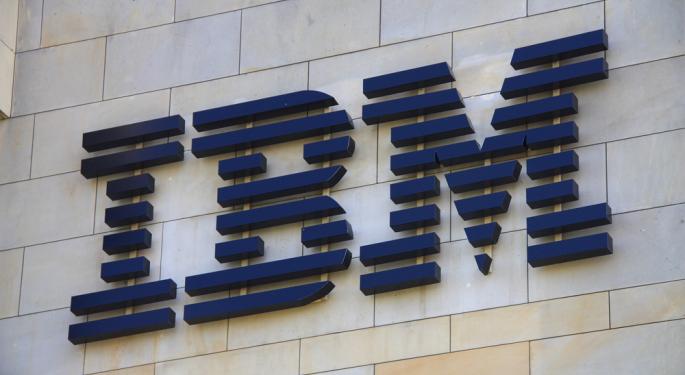 IBM (NYSE: IBM) released some Black Friday data that looks positive for Apple (NASDAQ: AAPL), but other data from the report are less than encouraging for social media advertisers.
First the good news. According to IBM, the amount of ordering that took place on mobile devices on Black Friday was up nine percent year over year to 37 percent of all shopping traffic and 21 percent of online sales.
While smartphones created more mobile traffic, tablet users accounted for about 1.5 times as many sales. Of the 21 percent total, 13.2 percent of purchases came from tablets compared to 7.8 percent for smartphones.
Looking at the data by platform, iOS devices accounted for 80 percent of all mobile-based sales—4.5 times more than Android devices.
Further, iOS users spend 18 percent more per order for an average of $131.34 compared to $111.35 for Android devices. Finally, iOS devices made up 26 percent of the overall mobile traffic compared to 11 percent for Android. No other mobile platform represented enough to traffic to mention.
The pro-Apple camp likes to tout that its users are higher-end, revenue driving customers where Android users, as a whole, are more value minded. This would seem to support the claim that iOS users have the potential to create more revenue but nobody can discount the contribution of Android users.
Related: Retailers Face a Tough Holiday Shopping Season
But the news wasn't all positive. IBM reiterated that social media advertising doesn't convert to sales. Last year, the report claimed that sites like Twitter and Facebook only account for about one percent of visits to ecommerce sites and only 0.34 percent of online sales. This year, the results are nearly identical according to Jay Henderson, strategy director for IBM.
Earlier last week, Henderson said, "I don't think the implication is that social isn't important, but so far it hasn't proven effective to driving traffic to the site or directly causing people to convert."
But the number may be slightly misleading. The data only counts direct referrals. In other words, if a user views an ad on social media, they have to click the ad to take them directly to the site in order for it to count as a conversion. If they first research the product or service on another site and later go back and order, the hit that originated from a social media impression isn't counted.
Second, as AllThingsD rightly notes, social media advertising is increasing. If companies weren't seeing a return, they wouldn't continue to advertise.
Disclosure: At the time of this writing, Tim Parker was long Apple.
Posted-In: AllThingsD Android Apple FacebookNews Retail Sales Econ #s Tech Best of Benzinga
View Comments and Join the Discussion!