Startups, Small Enterprises Rush To Sign Up For Goldman Sachs' 10,000 Small Businesses Initiative In Detroit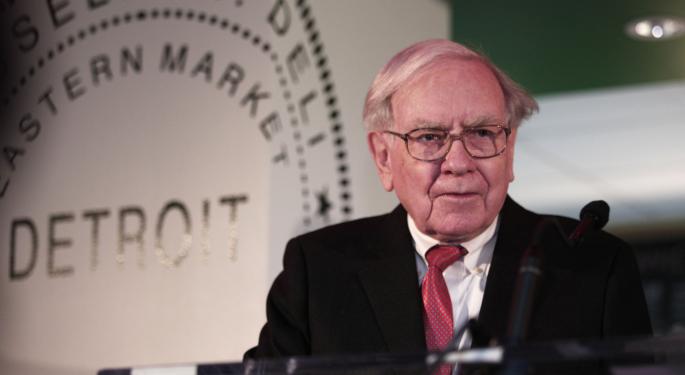 This week Goldman Sachs (NYSE: GS) announced that it would bring its 10,000 Small Businesses Initiative to Detroit, Michigan.
The program has already helped small businesses in 16 other cities across the country, offering loans and special courses to businesses that are poised for growth. "This small business program of ours, 10,000 Small Businesses, has had a lot of success around the country," Goldman Sachs CEO Lloyd Blankfein told attendees at a press conference at Ford Field.
"Our goal is simple: to create jobs by getting small businesses the tools and the support they need to grow." Jill Bommarito, founder of Ethel's Edibles, was one of the first companies to sign up for the program.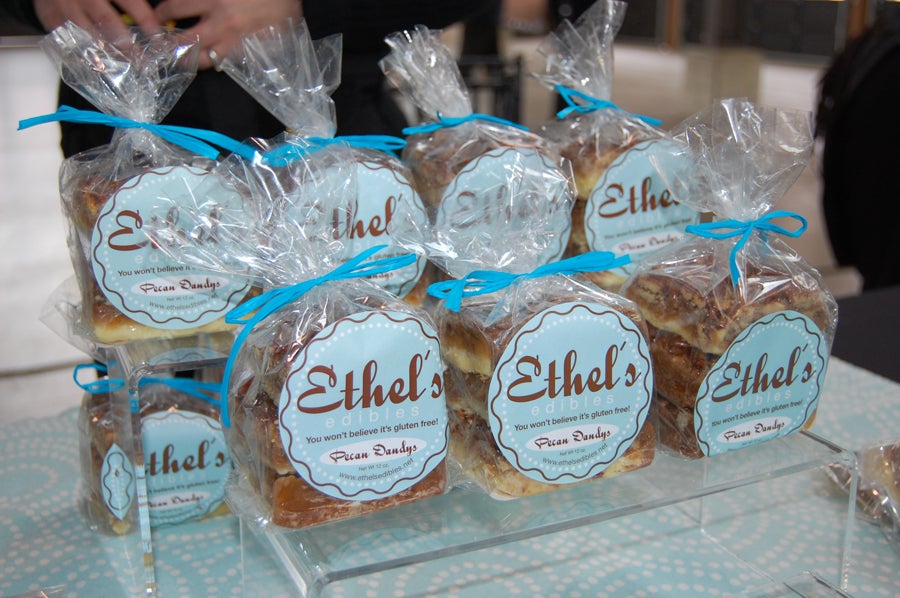 Image Credit: Louis Bedigian © Benzinga "I heard about [10,000 Small Businesses] probably about three months ago [when] we filled out the application," Bommarito told Benzinga.
"Then they called us and said that we had made it through round one. We had an interview process I did with four members from the Goldman Sachs team. I tried to prepare, thinking of Shark Tank. It was interesting questions. But it was amazing. They were very, very helpful."
Bommarito started Ethel's Edibles two years ago. Her initial goal was to get its gluten-free baked goods into the hands of consumers as quickly and conveniently as possible. She succeeded, reaching deals with Plum Market, Hiller's and Westborn Market.
Related:Warren Buffett: U.S. Is Better With Detroit Than Without
"We're now in all the Whole Foods (NASDAQ: WFM) in Metro Detroit," she said. "We are also in Chicago with Plum. We ship nationwide every week. We are looking at collaborating with universities, hospitals, and a national coffee chain." Bommarito said that she is "crazy excited" to be a part of the 10,000 Small Businesses initiative. "I can't wait!" she said.
"The agenda is amazing. It's super exciting." Cas Chirco, owner of Verace Pasta, has not yet joined the 10,000 Small Businesses program. But his company is ready to sign up. Chirco said that while he would like for his pasta to appear in stores (retailers have approached him about a possible deal), his bigger goal is to do something different.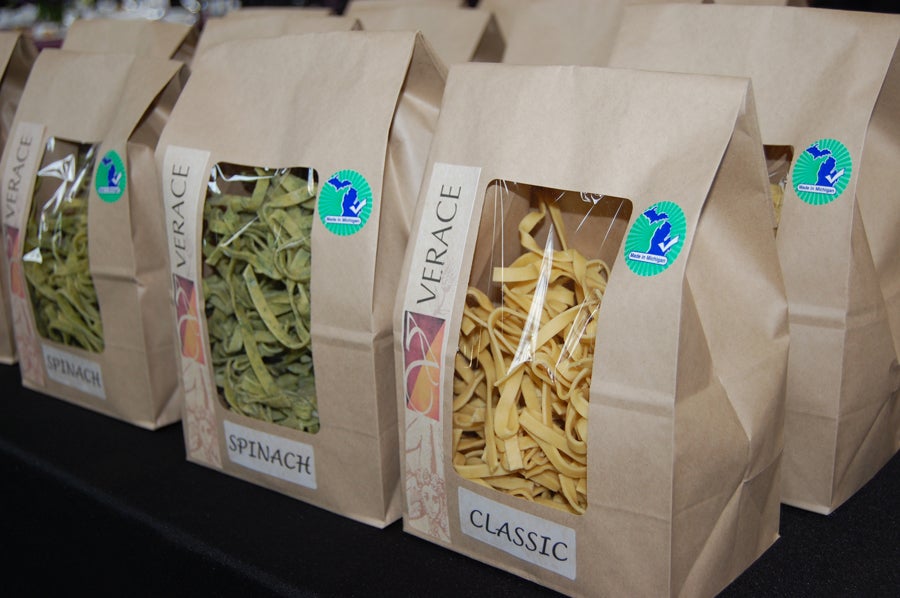 Image Credit: Louis Bedigian © Benzinga "I'd like to open up what they have in Italy -- what we're used to, a pasta bar," he told Benzinga. "A pasta bar where you come in and it's a friendly, two- or three-people table, you sit down, have some fresh pasta on demand, some oil, some breads -- just simple foods. Not a complicated menu. That's what I'd like to do."
Chirco hopes that Goldman Sachs can help make that happen.
Disclosure: At the time of this writing, Louis Bedigian had no position in the equities mentioned in this report.Louis Bedigian is the Senior Tech Analyst and Features Writer of Benzinga. You can reach him at louis(at)benzingapro(dot)com. Follow him @LouisBedigianBZ
Posted-In: 000 Small Businesses 000 Small Businesses Initiative 10 Cas ChircoNews Events Startups Small Business Best of Benzinga
View Comments and Join the Discussion!