Who Would You Rather... Home Depot vs. Lowe's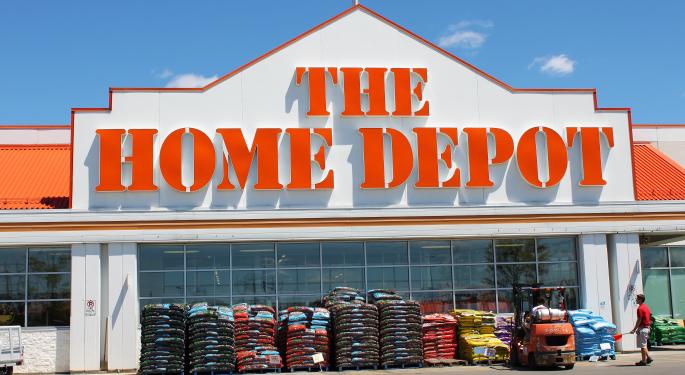 While the global financial crisis hit the United States housing market particularly hard in 2008, it seems that by all expert accounts the recovery is well underway. As a result, not only are houses themselves beginning to approach pre-crisis sales numbers, but home improvement retailers are starting to see something of a surge as well.
The ever-popular American "do-it-yourself" home improvement chains Home Depot (NYSE: HD) and Lowe's (NYSE: LOW) lead the global industry -- but which is actually the better stock investment? To put it another way, which of these leading companies would you rather invest your stock-purchasing dollars in?
Home Depot reported 95 cents-per-share earnings for the third-quarter of 2013 as well as $19.47 billion in revenue, both of which were well above consensus. Lowe's on the other hand reported similarly strong per-share earnings for the same quarter and $12.96 billion in revenue, which was approximately $240 million above consensus.
Looking at numbers like this, it would seem at first glance that Home Depot is clearly the better stock investment. But there is more to the Home Depot lead than just revenue and per-share earnings.
In terms of comparable growth, Lowe's reported 6.2 percent, which is very strong and as a stand-alone number would probably have most investors looking to put their money into the company. But when you compare it with the 8.2 percent comparable growth that Home Depot reported, contextually speaking, Lowe's simply cannot hold a candle to Home Depot.
Additionally, analysts have determined that Home Depot will likely see same-store sales growth in the four to five percent range in the 2014 and 2015 fiscal years. It seems also that Home Depot has exceeded Wall Street's expectations in several other important categories as well.
Customers are clearly spending more money, as Home Depot reported a top line increase of 9.5 percent compared to a bottom line increase of 17 percent, much of which can be attributed to consumers buying more big-ticket items than they have on average over the past five years.
But don't count Lowe's out just yet. In fact, they actually are doing quite well for all intents and purposes. Its most recent same store sales growth was reported at 9.6 percent, which was just shy of that of Home Depot which reported a 10.7 percent increase in the same metric. And in terms of stock prices, Lowe's actually outperformed Home Depot with a return to investors that was twice that of its primary rival.
With all of this in mind, Lowe's is well aware of where it stands relative to Home Depot and has announced plans for continued growth and expansion. The chain has made it clear that they will hire more employees in the coming months and is also looking to improve the quality of the products in its inventory.
Moreover, it will be increasing its presence in the profitable California home-improvement market by acquiring 72 new stores from a California-based hardware supplier, which will improve its competitive edge against Home Depot who already has a strong presence on the west coast.
So who is the better investment, Home Depot or Lowe's? That is for you to decide and hopefully this can bring you a little bit closer to making an informed decision.
View Comments and Join the Discussion!
Posted-In: News Retail Sales Markets Personal Finance Best of Benzinga