Mobile Commerce Rulers: Amazon, eBay & Wal-Mart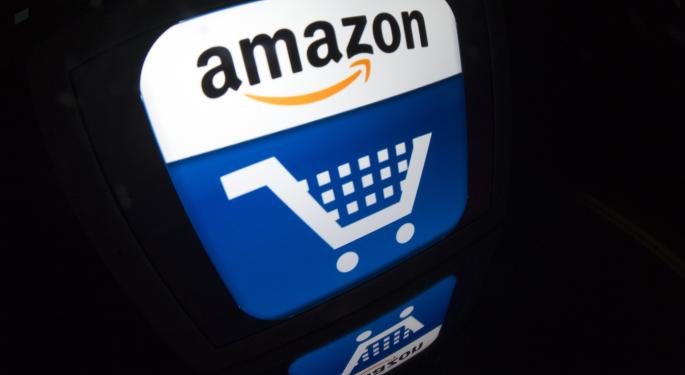 According to a new Business Insider Intelligence Report, the three top mobile commerce operators in the U.S., Amazon (NASDAQ: AMZN), eBay (NASDAQ: EBAY), and Wal-Mart (NYSE: WMT) have all but solved the secret of mobile engagement.
Interestingly, each company uses mobile in ways that provide them with a huge audience, yet ways that are unique to their business models. How they have done this is the subject of the BI report.
Both eBay and Amazon have transitioned from solid PC-based e-commerce to mobile. Wal-Mart, slower than the other two to ramp up its PC channel, has nonetheless devised a unique mobile approach in an effort to adopt a winning strategy.
Taken separately, the "Big Three" as BI called them, offer a case study in mobile engagement.
Amazon, for example, has more mobile-only users than Facebook (NASDAQ: FB) in the U.S. The company's mobile focus has to do with optimizing user experience. This is important because many mobile users never see the Amazon website except from their smartphones.
Related: Facebook's Future Lies in Mobile Advertising
Mobile-only users are not unique to Amazon, of course. The Business Insider Report suggests that anywhere from one-fourth to one-third of the entire U.S. digital consumer base for these three companies is mobile-only.
One unique approach taken by Amazon is the company's Mobile Associates API. It allows developers to build Amazon product offerings into their apps. Exponentially multiplying Amazon's digital reach, Mobile Associates API lets users browse and purchase Amazon products from non-Amazon apps. Developers receive a commission for their willingness to include Amazon purchases in their app.
EBay's "free in-store pickup" feature, so far involving selected large retailers such as Best Buy (NYSE: BBY) and Autozone (NYSE: AZO), helps drive merchant sales and, not-coincidentally, competes with a number of bricks and mortar retailers who offer a "ship-to-store" option.
Meanwhile, Wal-Mart, the world's largest retailer, decided to push the in-store mode on its mobile app. While regular mobile mode functions like competing apps, Wal-Mart's app uses location services to know when a customer is close to a store and prompts the user to go to in-store mode.
From there customers can adjust pre-created shopping list by scanning bar codes in the store, locate products by aisle, and even find promotions specific to the store where the customer happens to be shopping at that time.
Wal-Mart also has a business app called SPARC that allows vendors to check inventory data to help them know when it's time to restock Wal-Mart shelves.
At the time of this writing, Jim Probasco had no position in any mentioned securities.
Posted-In: Amazon AutoZone best buyNews Retail Sales Tech Media General Best of Benzinga
View Comments and Join the Discussion!