Apple Makes Supply Chain Adjustment to Increase Margins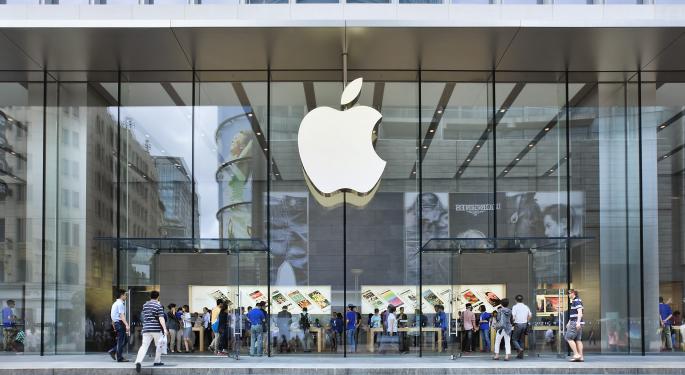 According to reports, Apple (NASDAQ: AAPL) has shaken up its supply chain in a way that will likely put more money in the pocket of the world's largest company by market cap.
Think about the last time you had your car repaired. When the auto shop gave you the estimate, it included a charge for parts and labor. What you probably know is that what they charged you for those parts is not their purchase price. Your mechanic marked them up. Twice as much or even more isn't uncommon especially on lower-priced parts.
If you're wondering why mechanics don't often allow you to purchase the parts yourself, it's largely for that reason.
Apple's manufacturers were doing the same thing. It's manufacturing partners were not only assembling the devices, they were charged with procuring the materials as well and of course, they were marking them up. That extra layer of the supply chain was eating into Apple's margins on each device.
According to Digitimes, Apple adjusted its operating model with manufacturers. Instead of being responsible for both the procurement of parts and materials and production, they're now only responsible for production.
Related: Boeing's New Airliner Tops Big Year for the Stock
That has both positive and negative ramifications for Apple's manufacturers. On the negative side, manufacturers no longer have the ability to negotiate lower materials prices to control their margins. On the positive side, there's no longer the pressure of managing inventory. In the past, Apple has required its manufacturing partners to maintain certain inventory levels of all manufacturing components. This has placed added pressure on manufacturers whose strength is in production.
Second, just like the mechanic, some of the profits came from marking up the cost of parts and materials. Apple has reportedly agreed to let its manufacturers raise their prices to maintain margins. According to Digitimes, it will increase profits for Apple's manufacturing partners by as much as five percent while also better controlling cost and quality for Apple.
Apple CEO Tim Cook is hailed as a supply chain genius, according to AppleInsider. He has systematically adopted a tighter grip on the supply chain than any time in Apple's history. That has led to strict requirements and a more watchful eye over metrics from quality control to the treatment of overseas employees.
Despite the short supply of its gold iPhone 5S and it's new iPad Mini, Apple sold nine million iPhone 5S and 5C phones. This was hailed as an impressive display of supply chain management.
Disclosure: At the time of this writing, Tim Parker was long Apple.
View Comments and Join the Discussion!