Twitter Options Prognosis: #Uneventful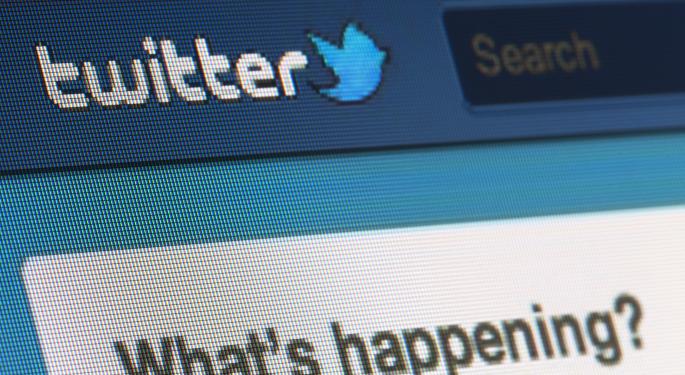 By Bryan Wiener
The most highly anticipated introduction of options trading since that of Facebook (NASDAQ: FB) has come and gone, including the excitement.
Twitter (NYSE: TWTR) options are up and running across all exchanges, but dreams of heavy volume and of vol (volatility in option prices) are just that: #dreams.
Initially, options were set to trade in dollar strike increments with monthly expirations.
Apparently things changed at the eleventh hour, as options on the social networking site are trading in half-dollar increments with weekly expirations. Volume is extremely light, given the low spot price and overwhelming popularity of the stock.
Even after Carl Icahn nearly sent the entire US market into a borderline flash crash on Monday afternoon with his market-correction comments, the Twitter at-the-money (ATM) 41 calls expiring this Friday traded a whopping 294 contracts the entire day. In a perfect world, there should be an extra one or two zeros tacked onto that volume number given the hype surrounding the IPO.
The lack in volume is most likely due to the relatively low float (shares available to the public) and the high borrow rate charged by brokerages to short shares, which are obviously not easy to locate. When option traders either buy calls or sell puts to take advantage of the assumed mis-pricing in implied option volatility, they must hedge their position by selling the underlying stock (deep in-the-money options will suffice as well, but the spread is quite wide).
Aside from the lack of excitement, Twitter options tick in nickel increments and are only one to two ticks wide with significant depth of liquidity. They are priced within the range of expectations, with an annualized volatility just north of 64 percent, which implies a four percent daily volatility in the underlying.
Hopefully, when Twitter releases more shares to the public, volume will rise. As of now, not too many traders have a need to hedge their positions, nor do option traders want to cross a 10 cent-wide spread to put on a volatility position in a name that has less than two weeks of trading data.
Suggestion: #releasemoreshares.
Posted-In: Carl IcahnNews Options IPOs Pre-Market Outlook Markets Tech Trading Ideas Best of Benzinga
View Comments and Join the Discussion!