New Univision-HSN Partership Underscores Growing Strength of U.S. Hispanic Consumers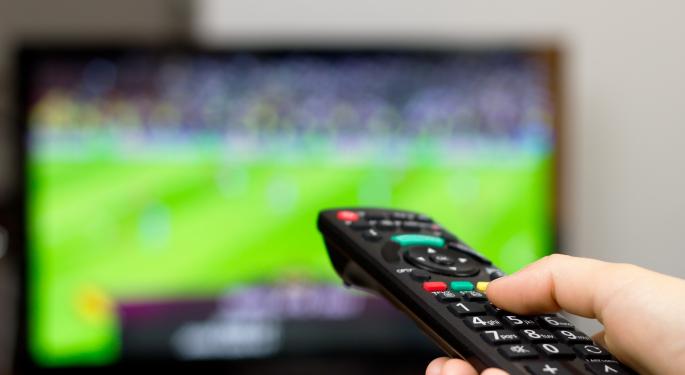 Another sign of the growing strength and influence of Spanish-language broadcasting in the United States: HSN (NASDAQ: HSNI), the multi-channel, interactive home shopping network, has started a partnership with Univision Communications, to create what it calls "the first fully integrated experience for U.S. Hispanic consumers."
The multi-year partnership includes a shopping portal that Bill Brand, HSN's chief development officer says will extend the company's media platform while broadening its customer base.
"This is the fastest-growing consumer group and they will be driving the U.S. economy over the next few decades," Brand said in an interview with The New York Times. "We are able to reach this Hispanic consumer through the most trusted brand in their community, and that's Univision. That's an unprecedented opportunity for us."
Related:DISH Network and Disney Reportedly Closing in on Programming Deal
According to a joint press statement, Univision's highly-rated morning show, Despierta America ("Wake Up America") will serve as a "platform" for HSN's shopping service, as well as for the company's products. "By having (the show's) talent present the product," it says, "(Univision) viewers will be able to then purchase the items worn or used on the show – taking product integration to a new level. "
Despierta America has been an American success story when it comes to its growing share of the the highly-lucrative ad revenue – estimated at a combined $1.4 billion – brought in by the nation's morning programs on both cable and the traditional networks.
The program's ratings rose 28 percent earlier this year, compared to its previous season. And Despierta America's popularity has attracted many English-language celebrities from Hollywood and elsewhere,
"The big stars don't always speak Spanish, but they do like the fun of the show," Karla Martinez, one of program's hosts, told The Los Angeles Times earlier this year.
It's also winning the ratings war in some major U.S. cities. In Los Angeles, the nation's number-two television market, the LA Times said Despierta America was the region's third-most-watched morning program this past summer, behind GMA – which is aired on ABC, a unit of Walt Disney (NYSE: DIS) – and a local newscast.
And among Los Angeles viewers ages 18 to 49, a demographic highly coveted by retailers, Despierta America was leading rival morning programs on ABC, NBC (owned by Comcast (NASDAQ: CMCSA) ) and CBS (NYSE: CBS).
"We really see the potential of this fastest-growing customer group," Silvia Galfo, senior vice president for marketing at Lancôme, a unit of cosmetic and beauty product giant L'Oreal (OTC: LRLCY), told the New York Times."We have to make sure that we talk to them in the right language."
Posted-In: ABC GMANews Tech Media Interview Press Releases General Best of Benzinga
View Comments and Join the Discussion!