J.P. Morgan Opens Itself Up to Ridicule With Hashtag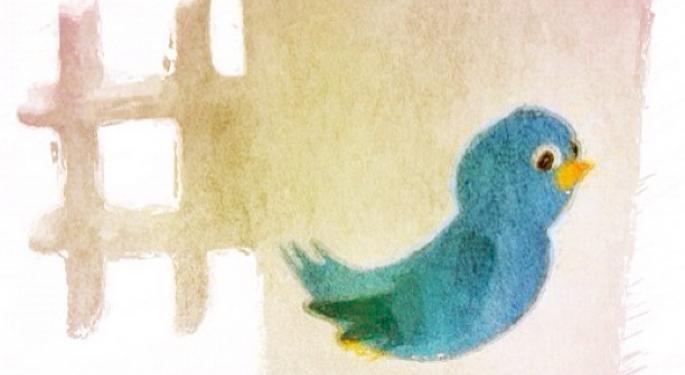 Bloomberg reported an instance of a somewhat humorous public relations disaster. J.P. Morgan Chase (NYSE: JPM) took to Twitter (NYSE: TWTR) to try and improve its image with what seemed to be a great idea. The company encouraged the Twitter universe to send in questions to the bank's Vice Chairman James Lee using the hashtag #AskJPM.
The campaign backfired with a plethora of embarrassing questions focusing on the company's ongoing investigations by the Justice Department. The bank also suffers from a generally negative view that "Main Street" maintains on large Wall Street banks.
How many $jpm bankers does it take to screw in a lightbulb? None, they just foreclose on the house.  #AskJPM

— money mcbags (@moneymcbags) November 13, 2013
Other tweets poked fun of a J.P. Morgan London trader who was responsible for a $6.2 billion loss tied to a derivatives, dubbed the "London Whale."
What's your favorite type of whale? #AskJPM

— Matt O'Brien (@ObsoleteDogma) November 13, 2013
Responses such as these led to the bank's decision to scrap the idea less than six hours after its original post. The bank tweeted "Tomorrow's Q&A is cancelled. Bad Idea. Back to the drawing board."
J.P. Morgan could have taken cues from its Dow component peers McDonald's (NYSE: MCD) and Home Depot (NYSE: HD) who have experienced their own Twitter-related nightmares.
McDonald's took to Twitter in January 2012 with its promoted hasthag #McDstories, with hopes of gaining positive responses about consumers dining experience. Respondents instead made references to the company's perceived association with obesity and serving inferior quality food.
Home Depot had to pull a Twitter photo it had posted after being deemed to be racist. The company publicly apologized and fired the individual responsible for the tweet. The Atlanta-based home retailer vowed to "closely" review its social media procedures to determine "how this could have happened, and how to ensure it never happens again."
Posted-In: #AskJpm home depot JPMorgan McDonald'sNews Crowdsourcing Events General Best of Benzinga
View Comments and Join the Discussion!